Brian Gutekunst loves elite athletes. He's built much of his NFL Draft philosophy around acquiring them. In his first three drafts, the Packers' general manager had selected an elite athlete at virtually every position, rounding out his list with a third-round selection that served as a hybrid between multiple key spots in his head coach's lineup.
That coach, Matt LaFleur, loves versatility. He loves offensive linemen that can play anywhere. He loves receivers that can block like tight ends and tight ends that can run like receivers. But what he loves most is the F — the not-quite-fullback, not-quite-tight-end common to offenses from the Shanahan tree. And until the third round of the 2020 NFL Draft, he didn't really have one.
Enter Josiah Deguara. The 6-foot-2, 238-pound tight end/fullback/football player from Cincinnati is the purest expression of the Packers' organizational vision, the marriage between the loves of both a general manager and a head coach.
What is Josiah Deguara?
The Packers' vision for Deguara is clear: they want him to be everything. Well, not everything, per se. They don't want him streaking down the field like Marquez Valdes-Scantling or erasing opposing defensive ends like Marcedes Lewis. But picture a midpoint between those two players, and you've basically got the idea.
Or, put more simply, the Packers want Deguara to be their Kyle Juszczyk.
Juszczyk, himself a fourth-round pick of the Baltimore Ravens in 2013, is the San Francisco 49ers do-everything man. He catches, he blocks, he runs — he makes Pro Bowls. He is the athletic straw that stirs the wide-zone drink in the Bay Area, and the Packers want Deguara to be just like him.
"We will try and emulate some of that stuff in terms of how the 49ers use (Kyle) Juszczyk," LaFleur said of Deguara after the Packers selected him 94th overall in 2020.
"That stuff" was on full display in the Packers' Week 1 win over the Minnesota Vikings last year. Deguara did just about everything you could imagine a quasi-H-back doing. He was a lead blocker from the I-formation, he motioned into the backfield from the slot and vice versa, and he laid the hammer on windback blocks, including a spectacular cut block that eliminated two Vikings at once.
Unfortunately, Deguara came up limping in the second half and was shelved for nearly a month. Then, in his first game back, he tore his ACL blocking on a punt, and his rookie season came to an abrupt end.
The Packers, for their part, at least attempted to continue using the F position, but replacements John Lovett and Dominique Dafney couldn't quite match Deguara. Lovett gave up about 15 pounds to Deguara and frequently washed out of plays, while Dafney skewed more towards tight end than fullback on the H-back spectrum, lacking the fluid athleticism that sets Deguara apart at the position.
What does his return mean for 2021?
But now, Deguara is back and healthy, ready to make an impact on the Packers. Or, rather, on opposing teams.
Deguars return means two things. First, the Packers can continue to go big without sacrificing athleticism. The Packers were one of the leagues most frequent users of "12" personnel last year, putting two tight ends on the field on more than 24 percent of their snaps last season.
Deguara, nominally a tight end, lets the Packers put big bodies on the field without losing any speed. His 4.72 second 40-yard dash time won't scare many people in terms of pure speed, but he's quick enough to make teams think twice about trying to simply cover him with a linebacker. And at nearly 240 pounds, his size all but eliminates the possibility of trying to stay light; if you try to stay in a nickel defense against the Packers' 12 personnel when Deguara is on the field, you're apt to get smashed.
But secondly, Deguara brings unique versatility to the Packers' offense. Sure, he can go big, but his ability to line up anywhere changes what "going big" means.
Picture this: the Packers come out in 12 personnel with Deguara lined up as a fullback and Marcedes Lewis as a traditional tight end. After a short run on first down, the Packers hustle to the line, but Deguara splits out in the slot. The defense couldn't sub, so there's a linebacker over the second-year man out of Cincinnati, and he quickly shakes the heavier defender, running a quick out for a gain of 6. Now it's third and 1, and the Packers again are quick to the line. Now, Deguara's lined up as a wing, just off of Lewis' hip on the right side. It's a wide run to that side, and Aaron Jones plants his foot behind Deguara's block on the edge and slices upfield, knifing through the defense for nine yards and a first down.
And that's just one example. Think of the opportunities Deguara could present for a mix-and-match with other skill position players. Pair him with Robert Tonyan for an extra-speedy version of 12 personnel. Make him the solo tight end in 11 personnel and bring some size with your speed package. Bring Marcedes Lewis back to the field and maximize both size and speed at the same time.
The possibilities aren't quite endless, but they're close. There are certainly enough of them to have Matt LaFleur salivating.
And if LaFleur is salivating, there's another conclusion that's hard to escape: opposing defenses are just going to have that much more game planning to do to prepare for an already-potent Packers offense. Green Bay had no problem putting up points in bunches in 2020. Now, they've added a versatile chess piece to their arsenal, and there's no telling what he could unlock.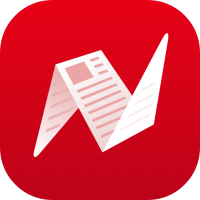 This is original content from NewsBreak's Creator Program. Join today to publish and share your own content.