Predicting the Packers' final 53-man roster is kind of a paradox: on the one hand, it's way easier than we're led to believe. On the other hand, every prediction will almost certainly be undone by unknown factors, like the internal opinion surrounding a player or, perhaps even more likely, an injury.
Nevertheless, it's still a worthwhile exercise, if only because it gives us a snapshot of how we feel about the roster at a particular time. With that in mind, here's my prediction for the Packers' 53-man roster. We'll do a final version of this prior to the Packers' last preseason game.
Quarterbacks (2): Aaron Rodgers, Jordan Love
Though this is what we predicted back in May, it became inevitable the moment Rodgers reported to camp. Blake Bortles and Jake Dolegala both got the ax already, and Kurt Benkert looks like a good bet for the practice squad. Beyond that, though, no mysteries here.
Running backs (3): Aaron Jones, A.J. Dillon, Kylin Hill
Patrick Taylor is off the PUP list and practicing, but it seems like Hill has the inside track on the third running back job. He looks like a slightly better fit in the passing game, which might seal it for him even before we see what he can do as a runner. Dexter Williams is an afterthought at this point.
Wide receivers (6): Davante Adams, Marquez Valdes-Scantling, Allen Lazard, Randall Cobb, Amari Rodgers, Juwann Winfree
Aaron Rodgers wanted Randall Cobb, so he got Randall Cobb. That means five roster spots are all but locked down here. Right now, I think Juwann Winfree gets the nod for the last spot given that he seems like the most viable wide receiver in addition to his special teams contributions. Equanimeous St. Brown seems to be falling behind due to his training camp injuries, while Devin Funchess, for all he says about being willing to contribute on special teams, doesn't seem like he has the physical profile of a punt gunner. Malik Taylor might yet have an outside shot if he shows some juice as a kick returner.
Tight ends (4): Robert Tonyan, Marcedes Lewis, Josiah Deguara, Dominique Dafney
Jace Sternberger is still a cut candidate, but his pending suspension kicks the can on a decision down the road. He'll still need to do some work to prove himself, but if he's to be released it won't be for some time.
Beyond that, tight end is all but settled. Robert Tonyan, Marcedes Lewis and Josiah Deguara are locks. Isaac Nauta is drawing regular praise in camp, but I think Dominique Dafney earns the fourth tight end spot as the incumbent for right now.
Offensive line (9): Elgton Jenkins, Billy Turner, Lucas Patrick, Josh Myers, Jon Runyan Jr., Royce Newman, Ben Braden, Dennis Kelly, Yosh Nijman
Since our last roster prediction, there have been two noteworthy development on the offensive line: 2020 sixth-round pick Simon Stepaniak has retired, and the Packers have signed Dennis Kelly.
Stepaniak's departure narrows the competition some at guard, and Ben Braden is likely the biggest beneficiary. Between Braden, Jon Runyan Jr. and Lucas Patrick, the Packers should have their starting guards sorted, along with some depth.
Fourth-round pick Royce Newman looks like another solid depth piece, and for right now, Yosh Nijman still gets another go-round as a developmental tackle.
Defensive line (5): Kenny Clark, Dean Lowry, Kingsley Keke, T.J. Slaton, Tyler Lancaster
The defensive line is pretty cut and dried. Tyler Lancaster is the only player whose spot is really in question. He may get some competition from newly acquired defensive lineman Josh Avery, but we haven't seen enough yet from Avery to make that prediction.
Edge rushers (5): Za'Darius Smith, Rashan Gary, Preston Smith, Jonathan Garvin, Tipa Galeai
Randay Ramsey's injury ends his roster push, but Tipa Galeai should be ready and able to step into his developmental edge/special teams stalwart role. Jonathan Garvin, a 2020 seventh-round pick, should get another shot in the vein of a Ramsey-like player. Beyond that, the other three edge rushers are absolute locks.
Linebackers (4): De'Vondre Campbell, Krys Barnes, Isaiah McDuffie, Ty Summers
In just his second year, Kamal Martin is already moving to a new position. That's never a good sign, no matter how much the coaching staff tries to spin it. That may mean he ends up on the outside looking in when the Packers put together their 53-man roster.
Maybe this is wishful thinking, but I think Isaiah McDuffie takes Oren Burks' job. If he does make it, it'll be only due to his special teams contributions.
Cornerbacks (6): Jaire Alexander, Eric Stokes, Kevin King, Chandon Sullivan, Shemar Jean-Charles, Ka'Dar Hollman
Jaire Alexander, Eric Stokes and Kevin King are locks for the roster, frustrating though that may be in King's case. Chandon Sullivan, too, is all but a lock to make it as the top slot corner, and Shemar Jean-Charles should be a solid backup there.
For right now, Ka'Dar Hollman gets the nod for the sixth spot, but Kabion Ento is making his presence felt and could easily snag a job there, too.
Josh Jackson, a 2018 second-round pick, should finally run out of time.
Safeties (6): Adrian Amos, Darnell Savage Jr., Will Redmond, Vernon Scott, Henry Black, Christian Uphoff
Amos and Savage are locks, and Will Redmond seems like a good bet. Beyond that, the Packers' safety group should be pretty wide open. For now, I think Scott and Black retain their spots from last year, while undrafted free agent Chrstian Uphoff rounds out the group. Innis Gaines might have an outside shot, though, and has been showing up well in camp.
Specialists (3): Mason Crosby, JK Scott, Hunter Bradley
With Joe Fortunato gone, the only real training camp competition is over. Mason Crosby isn't going to lose his job, while JK Scott should hold on as the incumbent.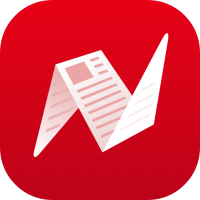 This is original content from NewsBreak's Creator Program. Join today to publish and share your own content.