Few Packers wide receivers in the 20th century have been involved in more spectacular plays than Randall Cobb. The diminutive second-round pick burst onto the scene in 2011 with a spectacular 108-yard kickoff return in his first game and really never let up after that. He was on the receiving end of Aaron Rodgers' fourth down bomb in 2013 to beat the Bears, he caught a key pass late in the Packers' 2014 playoff win over the Cowboys, and he crushed the Bears again in 2018 with a gargantuan catch-and-run to complete the Packers' comeback.
Now, it looks like he'll have the chance to catch passes from Aaron Rodgers again. The Packers are reportedly set to trade for the soon-to-be 31-year-old, bringing him back to the team that drafted him after two years away.
The real point of the move is that it keeps Aaron Rodgers happy, but there's more to it than that. It's great that Rodgers seems pacified by the trade, but Cobb's presence on the roster demands another question: what are the Packers getting for their money?
Can Cobb repeat his 2019 performance?
Randall Cobb's best season as a pro came in 2014, when he caught 91 passes for 1,287 yards and 12 touchdowns. That's not going to happen in 2021, but it's worth remembering how good was at his very best.
Since then, though, Cobb's best season came in 2019, his first away from the Packers. Suiting up for the Dallas Cowboys, Cobb caught 55 of 83 targets for 828 yards and three touchdowns, averaging a tidy 15.1 yards per catch.
Cobb was able to produce at that level for one significant reason: the Cowboys used him differently than the Packers did toward the tail end of the Mike McCarthy era.
At 5-10 and 192 pounds, Cobb is built like the consummate slot receiver, and in the later McCarthy years, that's almost all he was, to a hilariously stereotypical degree. Cobb lined up in the slot, ran short routes and caught short passes, doing whatever he could to gain yards after the catch.
In Dallas, though, that changed. Though he still lined up in the slot for more than 91% of his snaps, his average depth of target skyrocketed. On average, Cobb was 9.5 yards downfield when targeted in 2019, his highest number by far in the Sports Information Solutions public database, which dates back to 2015.
In theory, the Packers should be able to replicate that performance schematically. Matt LaFleur likes to run a lot of slot motion, and that's presumably where Cobb will line up, but he's also adept at getting his players open down the field and creating yards after the catch. If he can stay healthy — as he did in 2019 — Cobb could thrive once more in Green Bay
2020 offers a cautionary tale
But the health question is a big, legitimate issue as well. Life is tough for a small man in a big man's game, and after his breakout 2014 season, Cobb's body started to break down. He played four more years in Green Bay, but only appeared in all 16 games once. He was still productive in those seasons, but his availability capped his impact.
That was the case in 2020, as well. Cobb managed 38 catches for 441 yards and three touchdowns for the Texans last season, but only appeared in 10 games. For a guy on a three-year, $27 million deal, that simply isn't a good value.
If Cobb can be what he was for the Cowboys in 2021, this move is a win, no matter what Rodgers thinks of it. And since Cobb is reportedly restructuring his deal as a part of his return to the Packers, which would lessen the sting some if he can't play a full schedule this year. But history shows us he's going to miss some time. That doesn't matter in part; he's being brought back in large part as a favor to Aaron Rodgers. But it goes to show that appeasing your quarterback, however great he may be, carries some risk.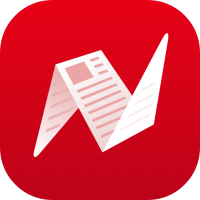 This is original content from NewsBreak's Creator Program. Join today to publish and share your own content.