The Green Bay Packers have a long history of success with undrafted free agents. From Tramon Williams and Sam Shields to Lane Taylor to Allen Lazard, players who have been passed over in the draft have frequently gone on to have productive careers with the Packers.
That's not to say making it as an undrafted free agent is easy in Green Bay. Making the roster — even making the practice squad — requires a special set of circumstances as well as a highly talented player. This year, the Packers are bringing a fairly small group of undrafted free agents to camp, and a few of them could have a real shot at the roster, should a few things break their way.
The best bet to make it, though, is Christian Uphoff. Uphoff is well-positioned to take advantage of the Packers' relative lack of depth at his position, and he stands to offer a fairly unique skill set if he ends up on the final 53.
Christian Uphoff offers size and decent athleticism
The first thing that jumps out about Uphoff is his size. At 6-3 and 209 pounds, he's the largest safety on the roster. Only Vernon Scott (6-2, 202) comes close. On top of that, Uphoff's overall athletic profile is quite solid, especially considering he lost his final college season to the COVID-19 pandemic and tested in the spring after no real football activity for nearly a year. HIs 4.64 40-yard dash time won't turn any heads, but he posted solid numbers across the board to go with his above-average size.
Those physical attributes alone would make Uphoff a pretty good bet, but their potential applicability makes him even more intriguing. Former Packers defensive coordinator Mike Pettine three-safety alignments, often playing the third as a hybrid linebacker. New defensive coordinator Joe Barry's background suggests he'll also run a scheme heavy on defensive backs, though how he'll deploy them remains to be seen. But if he wants a safety to moonlight as a linebacker, Uphoff's size and athleticism could position him as a good option.
To be sure, Barry may want more coverage flexibility from his third safety, especially if he plays Darnell Savage Jr. in the slot — Barry's oft-mentioned "star" position. If that's the case, Uphoff may be at a slight disadvantage. But outside of that, Uphoff seems like a good fit for the third safety role given his athletic gifts.
The Packers' depth chart breaks well for Uphoff
In addition, UPhoff benefits from two truths concerning the Packers' safety depth chart: first, that Adrian Amos and Darnell Savage Jr. represent what could be the best safety tandem in the league, and second, that the Packers have no proven depth behind them.
There is no chance that Uphoff can or will contend with Amos or Savage for a starting spot. That's a good thing for an undrafted free agent. There's no pressure, because the Packers aren't in the market for a starting-caliber safety. Uphoff, then, merely has to position himself as as olid, reliable backup, which is where the second truth comes into play.
Beyond the Packers' dynamic starters, they have exactly zero established NFL players. Of the non-Amos/Savage safeties, only Will Redmond has played anything resembling extensive snaps. Although the Packers re-signed him this offseason, Redmond has been a liability almost every time he's stepped on the field. That he's managed to survive this long despite serious missteps in two consecutive NFC Championship games is a testament to what the Packers see (or think they see) in him, but his roster spot should be far from secure.
The same goes for Vernon Scott and Henry Black. Scott is a high-test athlete and could be a core special teamer, but he looked raw when he played in 2020 and, now playing in a new scheme, ther'es no guarantee he'll take a step forward this year. Black is in the same boat. Although he has a versatile playing background dating back to his time at Texas, he's not quite the athlete Scott is. He had even fewer opportunities to show his stuff than Scott did (27 snaps on defense to Scott's 89), and falls into the same "new coordinator" hole as his counterpart.
Other than Uphoff, Innis Gaines is the only remaining safety on the roster. A college teammate of Vernon Scott, Gaines may not even end up at safety in the NFL: his college position coach thinks cornerback could be his ticket to a roster spot.
It's clear that Uphoff's competition isn't all that stiff and he has the tools to make the most of this opportunity. True, he comes into this season without any NFL experience, but so what? Most of the other safeties on the roster are in the same boat, or close to it. Given his physical abilities, his path to the roster is straightforward.
Uphoff will have to contribute on special teams, but that should be the easy part. If he can offer anything on defense, Uphoff may just become the latest undrafted free agent to make his mark in Green Bay.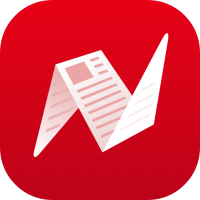 This is original content from NewsBreak's Creator Program. Join today to publish and share your own content.