According to a new report, Aaron Rodgers expects to be a member of the Green Bay Packers this season. NFL Network's Ian Rapoport shared the news shortly after Packers general manager Brian Gutekunst finished speaking at the Packers' annual shareholder meeting.
"Aaron Rodgers has indicated to people close to him that he does plan to play for GB this season," Rapoport tweeted, saying that his sources expect that to be the case.
Packers team president Mark Murphy mentioned during the shareholders meeting that the team has been working with Rodgers and his representatives to resolve their issues, many of which are believed to stem from a perceived lack of long-term job security for Rodgers. The Packers drafted quarterback Jordan Love in the first round of the 2020 NFL Draft, and Rodgers' contract is such that it would be relatively easy for the Packers to move on after this year.
What would job security look like for Aaron Rodgers?
A contract extension could bring Rodgers the security he desires, but things get tricky there. Currently, Rodgers has three years remaining on his contract, which carries cap hits of $37.2, $39.8 and $28.3 million each of the next three seasons, respectively.
Should Rodgers and the Packers strike a deal, what would happen to the next three years of his current deal? Would the Packers tear them up entirely? Add more void years on the back end? It's not clear, and until the ill will between both sides is resolved, it will be hard to learn more.
What happens to Jordan Love?
But the Packers can't just address Rodgers and call things good. Should they come to an agreement that keeps Rodgers in Green Bay for multiple years, they'll have to solve the issue of what to do with Jordan Love, their 2020 first-round pick.
The Packers selected Love because they liked his long-term potential, but the longer Rodgers sticks around, the less sense it makes to keep Love on the roster. Other than their long-term impact, the chief upside to a young quarterback comes in the form of their cheap rookie deals. For the next three years (four if the Packers pick up his fifth-year option), Love is pretty cheap, relative to the cost of a quarterback not on a rookie deal.
But if he's going to sit for that entire rookie deal, what's the point in keeping him? And if you trade him, what would you realistically get?
It's hard to answer the first question there, but the second one has a straightforward answer: not much. What kind of trade market could there really be for a quarterback whose ceiling on his current team is "long-term backup?" The best-case scenario would be a first-round pick, but that seems unlikely, and given that the Packers traded up for Love in the first place, it wouldn't really make them whole.
The bottom line: Rodgers looks like he's back, but who knows what comes next
But what happens with Love is beside the point. The near-term story should focus on the fact that Rodgers appears to be headed back to the Packers. That seemed like a big ask just days ago, and it's still far from smooth sailing in Green Bay. But for now, at least, the Packers may have the reigning MVP back on their side. That's a good thing, no matter what comes next.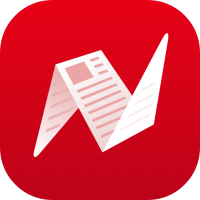 This is original content from NewsBreak's Creator Program. Join today to publish and share your own content.