For a team that all but refuses to invest at inside linebacker, the Green Bay Packers seem to have a lot of options at the position heading into 2021. Three different players currently on the roster started at least six games last year: De'Vondre Campbell (with Arizona), Krys Barnes and Kamal Martin. Even if none of those prospects are terribly exciting, they should at least have some solid options available this season.
That's a marked departure from previous years, when the Packers had to make do with big question marks at the spot or, in the best of times, Blake Martinez and a host of nobodies.
That's not to say there aren't significant questions remaining. There are. But a quick look at the roster reveals some potentially intriguing options.
As it stands, there are essentially three tiers of players on the Packers' linebacker depth chart: solid bets, special teamers and projects. Here's a rundown of the members of each tier and how they could stand to help the Packers this year.
Tier 1 - Green Bay's best bets at inside linebacker
De'Vondre Campbell leads the way in this tier, and why shouldn't he? He's by far the most experienced linebacker on the roster, having started more than 70 games since entering the league as a fourth-round pick in 2016.
Though he's not the most athletic prospect, he has good size. His long-term experience should make him the frontrunner for the top linebacker job this year. If nothing else, his contract structure all but guarantees he'll make the roster, giving the Packers some veteran depth.
Beyond Campbell, the only players approaching "high-end option" status are Krys Barnes and Kamal Martin. Both face significant questions heading into year two, but both look like they're clearly above the rest of the field.
Barnes was a wonderful surprise last year. An undrafted free agent out of UCLA, he not only made the roster but started 10 games. In a year with a shortened training camp and no preseason games, that's nothing short of a remarkable accomplishment.
But Barnes has two things going against him: he's athletically limited and he's a bit on the small side. Both factors could make him a liability in his second year, though he overcame them last year with assignment-sure play and solid tackling (at least, relative to the rest of the Packers' defense). If he can take a step forward in his mental processing, he'll be able to maximize the physical gifts he has, even if they're not quite up to par with others on the roster.
Kamal Martin, meanwhile, has almost the same job this season as Barnes, but for different reasons. Though he looked like an early contender to start last season, injuries derailed his quest for the top job. When he did finally make the field, his athleticism was almost a detriment as much as an asset. When he wasn't outright guessing wrong, he seemed to frequently overrun plays, taking himself out of an opportunity to make a play.
Martin has to play more in control this year, pairing his athletic gifts with better on-field decisions. While Barnes needs to maximize his processing to make the most of his athleticism, Martin needs to harness his physical gifts through faster thinking. It sounds almost paradoxical, but it's true.
Tier 2 - Core special teamers who can help the Green Bay Packers defense
Beyond the players expected to play big roles in 2021, the Packers have three different versions of essentially the same player: athletically gifted special teams dynamos.
Oren Burks leads the way here. The 2018 third-round pick has been a disappointment on defense, but he's been an asset on special teams. He led the Packers in special teams snaps in 2020 and was second in tackles. The depth chart seems stacked against him as far as making his way to the field, but special teams play is still valuable. He may have a shot there.
The problem is, Ty Summers has almost exactly the same kind of shot. While Burks was first and second in special teams snaps and tackles, respectively, Summers came in second in snaps and first in tackles. He's smaller than Burks, but he produces almost the exact same results on special teams and might be slightly less of a liability on defense.
Complicating the picture further is 2021 seventh-round pick, Isaiah McDuffie. His overall athletic profile isn't terribly exciting, but he's got good size and straight-line speed, offering the profile of (you guessed it) a potential core special teams player.
Odds are good that two, at most, of these players will make the roster. Which ones? Summers and McDuffie are the most cost-effective, but Burks has the most upside. Even if these aren't big, important roles, the Packers may still have a tough choice to make.
Tier 3 - Packers projects
With few higher-end contenders on the roster and at least three core special teamers from which to choose, Green Bay's depth chart at linebacker seems pretty robust. But there are at least two other players who merit some consideration.
The first is De'Jon Harris, who should get credit as an NFL survivor, if nothing else. A tackling machine at Arkansas, Harris has yet to make an impact on an NFL team. But despite being somewhat under-equipped athletically, Harris managed to stick on the Packers' practice squad for the entire 2020 season, twice earning gameday elevations.
Given his lack of size and high-end athleticism, it's hard to really project a role for him, but it's hard to count Harris out given the odds we've seen him overcome already. Maybe he'll stick around for another season.
The second, more interesting prospect is Ray Wilborn. A college linebacker turned college safety turned NFL linebacker, Wilbornn could fit a unique role for the Packers. Now-departed defensive coordinator Mike Pettine was known for his heavy use of hybrid safety-linebacker types on passing downs, often slotting a third safety next to a linebacker to get more speed on the field.
If new defensive coordinator Joe Barry wants to do something similar, that could open up a path to Wilborn making the roster. After all, who better to fill a hybrid safety-linebacker role than a guy who has already played both positions?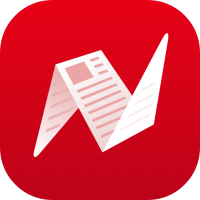 This is original content from NewsBreak's Creator Program. Join today to publish and share your own content.