With respect to Adrian Amos, Za'Darius Smith has been by far the best free-agent signing of Brian Gutekunst's tenure as general manager. Unlike his predecessor, Gutekunst is more than willing to spend in free agency. It hasn't always worked — Jimmy Graham, Mohammad Wilkerson and Christian Kirksey are proof enough. But he's unearthed a few gems, too, and Smith is without question the biggest.
In two years since he joined the Packers after playing out his rookie contract with the Baltimore Ravens, Za'Darius Smith has been nothing short of special. He's played in every game, piling up 26 sacks, 29 tackles for loss and five forced fumbles along the way. He's proven himself to be equally adept rushing from the edge or inside. For his trouble, he's been named to the Pro Bowl in each of the last two seasons.
And the Packers still, somehow, need more from him.
2020 a step back for Smith, though it wasn't all his fault
Despite the accolades, Smith left some plays on the field last season. Though his sack total only dropped slightly (from 13.5 to 12.5), Smith's overall production fell across the board.
Packers outside linebacker coach Mike Smith famously prefers counting pressures (which count QB hits, hurries and sacks) to sacks alone, and if he's applying that standard to his best edge rusher, he's surely a bit disappointed. In 2019, Za'Darius recorded a whopping 105 pressures across the Packers' 18 games (including playoffs) according to Pro Football Focus. Per Sports Information Solutions' pressure rate stats, Smith earned a pressure on 16.2% of his pass rushes that year.
But 2020 was a different story.
Though the Packers again played 18 total games, Smith managed just 59 total pressures, the fewest he'd recorded in a season since 2017. There were eight games in 2020 where Smith recorded two or fewer pressures; in 2019, that happened just twice. And according to Sports Information Solutions, he was responsible for a pressure on just 9.8% of his pass rushes, his worst rate since his rookie year.
To be fair, Smith's apparent decline in 2020 wasn't entirely of his making. A subpar year from Preston Smith and early season injuries to Kenny Clark meant that Smith was often the sole focus for opposing offenses. A return to form (and health) for his running mates would go a long way toward giving Smith more opportunities to exploit weaknesses in opposing blocking schemes as opposed to being forced to run headlong into their strengths.
2021 may be Smith's last go-round in Green Bay
There are plenty of reasons for Smith to hope for better outcomes in 2021, and most of them have little to do with team success. The biggest, however, is money.
After an offseason contract restructure, Smith stands to count roughly $28 million against the Packers' cap next spring. Even with an expected cap increase, that's hardly a palatable number, and the Packers will either cut Smith loose or extend his deal to bring his cap number down.
For that reason alone, Smith should do whatever he can to make sure his 2021 looks more like 2019 than 2020. Should he return to his truly dominant form, Smith would be in a much better position to receive a contract extension from the Packers, even as he heads into his 30s. And even if the Packers would elect to move on, a big year would make Smith an incredible attraction on the free-agent market. Durable, productive edge rushers can command quite a salary even into their 30s, and Smith would fit the bill of an aging player looking for one last big score perfectly.
To do that, though, the way forward is clear. Smith has to once again be a dominant force week-in and week-out. He was good in 2020, but looking back to his first year in Green Bay, it's clear he can be even better.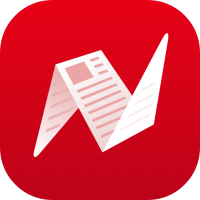 This is original content from NewsBreak's Creator Program. Join today to publish and share your own content.