Setting and managing expectations is crucially important, not just for football, but for life. If you don't take the time to decide what you expect from a given person or situation, how can you justify your feelings about anything that follows?
Take, for instance, the Packers 2018 and 2019 seasons. In 2018, the Packers were — theoretically at least — a team on the rise. Aaron Rodgers' collarbone had derailed 2017, but they returned the following year with a new defensive coordinator (and a first-round pick on that side of the ball, to boot), a healthy Rodgers, and a shiny new free agent acquisition for him to throw to in Jimmy Graham.
But what happened? The Packers slouched their way to a 6-9-1 season, and Mike McCarthy was shown the door before the year was even finished. It was an abject failure, especially for a team that had
Contrast that to 2019, where the Packers defied just about any reasonable expectation and made it all the way to the NFC Championship under the guidance of a rookie head coach. Even if they ultimately fell short in their final game of the season, it's hard to look at 2019 as anything other than a wild success, given how many obstacles the Packers had navigated during the preceding year or so.
So as we explained on episode 434 of Blue 58, we'll be approaching this year's preview through that lens, setting expectations for every major figure and every player in the Packers organization. That process starts with the front office.
What does Mark Murphy do for the Packers?
Packers president Mark Murphy is a difficult person to evaluate. What, really, does he do that we can really quantify in any meaningful sense?

Sure, he hires and fires the general manager and was (somehow) involved in the search for Matt LaFleur following the decision to fire Mike McCarthy, but it's not exactly clear how he factors into all of that or what, specifically, he does to make it happen.
But that doesn't mean we can't have expectations for him. It's crucial, in fact, that we do. And by looking at the overall success of the team, we can start to figure out some sensible expectations for the man in charge.
Murphy's success, then, is kind of a zero sum game. The Packers will either be successful or they won't, and Murphy should be either praised or blamed accordingly. That may sound unfair, but professional football is a results-based business; it's no good to be almost good enough to win a title. Murphy should be judged along those lines.
We won't know for some time whether or not the Packers will win a title this year, but we can also judge Murphy in another way: the overall operation of the team. Though the Packers are making money hand over fist (or so it seems), it's clear that things are anything but hunky dory in Green Bay right now. That's in large part because of decisions Murphy made years ago, decisions that are now bearing fruit today.
What, then, should our expectations for Murphy actually look like? If we're going by our rubric of results-oriented evaluation, Murphy has a simple task ahead of him to meet our expectations: he has to make the right call regarding the ongoing Rodgers situation.
What's the right call? Who knows, but Murphy has to pick the right one. We may not know for years what the right decision actually is (if we ever do), but Murphy should be judged harshly if he chooses wrongly.
Brian Gutekunst's work for 2021 is largely finished
General manager Brian Gutekunst stands in stark contrast to Murphy. Not only is his job much easier to evaluate, most of it is already finished. Free agency is over and the draft is a distant memory. Other than working through the initial 53-man roster (which is largely decided already), Gutekunst is more or less down to his final brushstrokes on the painting that is the 2021 Green Bay Packers.
Given that the picture is essentially complete, expectations for Gutekunst are pretty easy to set. First, this team should perform at a high level — a Super Bowl contender-type level — from Week 1. Gutekunst made it clear that he believes he had a Super Bowl roster last year by bringing back almost literally everyone from that team. If he's right, the Packers should cruise deep into the playoffs again. If he's wrong, literally every part of his process is up for debate.
That brings us to the second part of this year's expectations for Gutekunst: he should do whatever is necessary to make sure the Packers can continue to compete at a high level when injuries begin to mount. Gutekunst's predecessor, Ted Thompson, was often slow to respond when the Packers began to lose bodies over the course of a given season, and it cost them. If he's to prevent the Packers from losing a golden opportunity, Gutekunst must avoid that strategy if at all possible.
Finally, should it come to this, Gutekunst has to do whatever he can to maximize the return on trading Aaron Rodgers. This should still be considered a "break glass in case of emergency" sort of thing, but it can't be discounted. Trading a franchise QB should never happen, but if it does, you should get a war chest in return. If Rodgers is truly done in Green Bay, Gutekunst can't settle for anything less.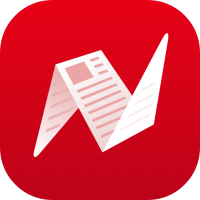 This is original content from NewsBreak's Creator Program. Join today to publish and share your own content.