The Packers may have a problem brewing on offense, and it has nothing to do with a certain disgruntled quarterback. Instead, it's centered around the heart of the group tasked with protecting him — or whoever happens to line up behind center.
Green Bay finds itself unusually thin at its three interior line positions; it's not impossible for the team to have three new starters at left guard, center and right guard when the 2021 season finally kicks off.
Part of this has nothing to do with the interior line in and of itself. David Bakhtiari's torn ACL has Elgton Jenkins moonlighting at left tackle, vacating his traditional left guard spot. But even if Jenkins was in his usual role, there would still be questions aplenty up front, and the Packers will be leaning on some awfully green players to answer them.
Inexperience is the rule, not the exception
It's not like the Packers haven't been dumping resources into their offensive line, particularly the guard and center spots. Counting Jenkins, the Packers have spent eight draft picks on offensive linemen during Brian Gutekunst's four drafts as general managers, and every one of those players was or is expected to be primarily or exclusively an interior lineman.
Six of those eight picks have come in the past two years, including 2021 second-round pick Josh Myers, the early favorite to start at center this year. Myers boasts good size and athletic ability and a lengthy college resume built at a prestigious football power, but he's yet to take an NFL snap. The same goes for his 2021 draft mates Royce Newman and Cole Van Lanen, who both come to the Packers with far fewer accomplishments than Myers.
Similarly, 2020 draft picks Simon Stepaniak and Jake Hanson both have yet to appear in an NFL game. Each spent more than a little time battling lingering injuries in 2020, with Stepaniak in particular limited due to a knee injury sustained during practice for a bowl game in his final year at Indiana. Both are nominally in the mix for significant playing time this year, but should they make it to the field, it'd be a first for both.
Of the non-Jenkins contenders at guard and center, only Lucas Patrick and Jon Runyan Jr. have actually played in an NFL game. And while Patrick started 15 games for the Packers last year, Runyan logged just 160 snaps. That's a nice taste of the action for a rookie, but it's a paucity of reps for a player who could be called upon to start.
What a weak interior line could cost the Packers
Patrick's 15 starts are worth examining, too, because they show what's at stake for the Packers should the interior line falter. With Corey Linsley hobbled near the middle and latter portions of 2020, Patrick had to take on a bigger role, including a short stint at left guard while Elgton Jenkins filled in for Linsley. The results were mixed, especially as Patrick himself struggled with a variety of smaller injuries near the middle portions of last season. Perhaps a bit overexposed due to injuries elsewhere and perhaps slowed a bit by his own maladies, Patrick struggled, particularly against the strong defensive lines of the Colts, Eagles and Panthers. And, with a weak link exposed, bad results followed: eight of the 20 sacks Aaron Rodgers experienced in 2020 came in those three games.
Should the Packers find themselves similarly unsettled up front in 2021, Rodgers (or Jordan Love) might experience pressure much like this. And, with numerous rookies and second-year players vying for a spot up front with the veteran Patrick, it stands to reason that the Packers might end up in this kind of situation sooner than later.
Athleticism offers a way forward
However, there's also reason to be optimistic about what these players can bring. Patrick may be limited, but he's a known commodity and, at his best, brings a hard-nosed brawler's mentality to the field. Every rep is a bar fight when Patrick is on the field, and that level of intensity can be a great asset.
On top of that, every other serious contender on the interior offensive line is a tremendous athlete. Runyan, Newman and Van Lanen all boast a Relative Athletic Score of eight or higher, signifying an "elite" tester. And though neither of them tested due to injury, both Myers and Stepaniak received regular praise for their athletic ability in the draft prep process. Stepaniak, in particular, boasts rare strength, even among offensive linemen — at least as far as the bench press goes.
That kind of athletic profile gives the Packers some cushion. Even if their prospects don't have much experience, they offer the athletic chops to make up for it. They'll still have to learn on the job, but elite athletic skills give them a much better chance to make up for what they lack in on-field reps.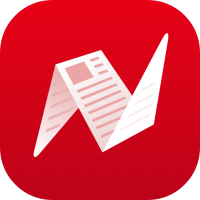 This is original content from NewsBreak's Creator Program. Join today to publish and share your own content.