Football is still months off, but as the Packers prepare for the 2021 season, a few members of this year's team are preparing to make a serious run at history, joining some of the biggest names in team history in the record books — if not overtaking them entirely.
Here are a few of the most notable statistical accomplishments this year's Packers could achieve.
1 - Aaron Jones enters the top five in rushing yards
Aaron Jones ended his 2020 season on one of the lowest notes imaginable: not only did his final touch of the year result in a fumble and subsequent touchdown that all but sealed the Packers' NFC Championship loss, he was also injured on the play, eliminating any chance that he could redeem himself.
But now, after signing a lucrative new contract, Jones has a shot to make some serious noise on the Packers' all-time rushing leaderboard.
Used sparingly his first two seasons in Green Bay, Jones has still piled up 3,364 yards in his Packers career, putting him just under 100 yards behind former second-round pick Eddie Lacy (3,435 yards) for the 10th spot on the leaderboard. A big year in 2021 would easily put him past Lacy, as well as other running back greats like Paul Hornung (3,711), Dorsey Levens (3,937) and Ryan Grant (4,143).
Under Matt LaFleur, Jones has cranked out 1000-yard seasons each of the last two years. If he can do the same this year, he'll pass all the names listed above as well as Hall of Fame back Tony Canadeo (4,197), putting him comfortably in fourth place in the Packers' rushing annals behind only Ahman Green (8,322), Jim Taylor (8,207) and John Brockington (5,024) in the history books.
2 - Davante Adams passes everybody but Don Hutson
The Packers have had many great scorers in their history, but none have been greater than Don Hutson. His 99 career offensive touchdowns stand unequaled in the team's history; currently only Jordy Nelson (69 touchdowns) is within 30 of the Alabama Antelope.
But that could change in 2021. While Davante Adams has no shot at catching Hutson this year (or maybe ever!), he could move past Nelson with a few more trips to the end zone. Currently, Adams has 62 touchdowns to his name. Eight scores would put him past both Nelson and Packers great Sterling Sharpe, whose injury-shortened career still resulted in 65 touchdowns.
Adams has a good shot, too. He's scored a whopping 58 touchdowns over the past five seasons, only failing to break into double digits once in that span.
3 - Za'Darius Smith climbs into the top 10 on the sacks leaderboard
Despite having only been with the Packers for two seasons, Za'Darius Smith has already staked quite a claim in the Packers' record books. His 26 sacks through two seasons in Green Bay are good for 13th in team history, putting him even with Santana Dotson and only just outside the top 10.
Another double-digit season could put Smith as high as seventh on the all-time list for sacks in Green Bay, tying him with early-90s great Tony Bennett at 36. But even if Smith only manages to put up, say, eight sacks this season, he'll still make quite a leap, pushing past Cullen Jenkins and Mike Daniels (29 sacks apiece), Nick Perry and Vonnie Holliday (32 each), and Bryce Paup (32.5) to make it into the eighth spot on the all-time list.
Bonus - Aaron Rodgers cracks the top five in career interceptions
Even if we don't know whether or not Rodgers will play for the Packers this season, one thing will always be true: he's incredibly stingy with interceptions. In 16 seasons with the Packers (13 as a starter), he's only thrown 89 picks — an average of just .45 per game. That's a stunning departure from his predecessor, Brett Favre, who threw an astonishing 285 interceptions in 255 games with the Packers (1.12 per game).
But despite his careful nature, Rodgers is still making an inevitable climb up the all-time interceptions list. If he throws two picks in 2021, he'll knock Arnie Herber out of the top five in career interceptions thrown. That he's only now getting that high on the list despite having played nearly 200 games is a testament both to Rodgers' greatness and the reality that even negative stats can pile up the longer someone plays.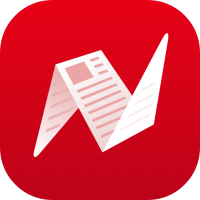 This is original content from NewsBreak's Creator Program. Join today to publish and share your own content.