Neighbors of a townhome the city has labeled a drug house in court documents may soon get some relief after years of expressing concerns. Attorneys representing Palm Springs last week asked for a preliminary injunction to take control of the home.
A 70-year-old Palm Springs woman who owns the property has been ordered to appear in Riverside County Superior Court on September 30. That's when she will get the opportunity to argue against the injunction that could see her and all residents of 470 Village Square East barred from living there while the city pursues legal remedies to stop alleged illegal activity.
City Attorney Jeffrey Ballinger said this week that asking for the injunction is an effort "to bring relief to the community as quickly as possible" and to "secure the property against entry pending resolution of the case."
According to court documents, neighbors who live in the complex along Ramon Road have been voicing concerns about alleged drug activity at the unit since December 2019. In February, Coachella Valley Narcotics Task Force members served a search warrant at the townhome, seizing contraband including Xanax, heroin, and scales. In April, task force members returned to the home and found eight people inside believed to be using methamphetamine and heroin. Documents state the homeowner acknowledged she had allowed drug use on her property. She also admitted to smoking methamphetamine with her guests.
In June, the Riverside County District Attorney's Office filed felony charges against her, alleging she was maintaining a drug house. She was subsequently arrested and faces arraignment in November. Last month, the city asked for abatement of the home — a legal move that permits law enforcement agencies to close any piece of property involved in illegal activities.
While the homeowner and the city await their day in court over the abatement, neighbors have continued to report what they believe is illegal activity at the property. The homeowner has been served with a cease-and-desist letter ordering all suspicious activity to stop.
"Neighbors note a constant flow of people on foot, bikes, and cars entering and leaving the residence," attorneys for the city wrote. "In the past, they have been physically threatened by visitors to the residence. Neighbors indicate they are afraid to freely use the shared space, including use of their garbage cans, the parking areas and pool, and walking their dogs. Neighbors have witnessed residents of the [p]roperty and visitors doing drugs in the garage, people passed out in cars, and what they describe as drug sales."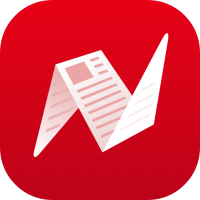 This is original content from NewsBreak's Creator Program. Join today to publish and share your own content.