Lex Ortega's future in Palm Springs is currently in the hands of their landlord.
If that landlord decides the home they live in is better used to generate income as a vacation rental, Ortega will be forced to join many other Palm Springs residents who find few single-family homes to rent, let alone purchase, in a community where the median home sales price recently reached more than $900,000.
"I'm concerned about my ability to stay," Ortega said Tuesday evening at a city-sponsored listening session held at The Mizell Center. "I'm currently at the whim of a private landlord and whether he'd rather convert the home to a short-term vacation rental.
"The city needs to have a plan for people who want to stay here and raise a family here. I don't think I'll ever be able to afford a home."
Ortega, who serves as director of innovation and engagement at The LGBTQ Community Center of the Desert, has a history of service in the community. Ortega and many others who spoke Tuesday evening expressed fear that the city will continue losing residents like them unless elected officials come to grips with a deep divide between the haves and have-nots.
It's fine to bus tourists through neighborhoods teeming with multimillion-dollar mid-century modern homes, or to welcome wealthy weekend visitors to stylish resorts serving $15 cocktails, but many of the dozen residents who turned out Tuesday said those who serve the cocktails, as well as provide healthcare and other services in the city, simply don't have a voice.
"If we could be more visible at City Hall, that would help," said Kelly Groves. "There's a huge influx of families that want to come here. If we don't work to keep them here after the pandemic, I'm afraid the city will just be a place for old people."
Added another speaker, who chose not to be identified: "This is a vacation market that homeowners have taken advantage of. You can live in Los Angeles and make money off your home here. It's a vicious cycle driven by vacation rentals.
"Who is Palm Springs? Who do we want to live here? At some point, the resort part of this community will go away and we'll be right back where we were at in 2008," when the city fell into a financial crisis, along with much of the nation.
David Newell, the city's assistant director of planning, said those questions and others are exactly what the city hopes to hear during the listening sessions. Three more are planned this month as his department prepares the city's General Plan, looking ahead for the next 20 years. Information about joining future sessions is available here.
Input from the community will eventually guide decisions by future city leaders, he said. Those decisions will become rules aimed at helping build a city where all residents have access to affordable housing, public parks and other facilities, healthy food, medical care, and public transit.
"We understand what we have and what our experience is," he said of city staff and elected officials while presenting a slideshow to the audience. "But our experience is not your experience."
Dieter Crawford, a community activist and resident of Desert Highlands Gateway Estates, told Newell and the audience that, lately, the experiences of many of his friends have led to their departure.
Crawford's family has been in the community for more than six decades. Many chose to stay, he said, even after some were pushed out of their homes in the 1950s and 1960s, despite the fact their "blood, sweat and tears" were poured into building the very mid-century homes the city promotes to visitors today.
The lack of affordable housing is a more subtle form of exclusion, but its results are no less jarring.
"We're starting to see the property values exploding all over," he said. "I'm fortunate that I got some property from my family. But I'm seeing most of my friends forced out."
Questions? Comments? Concerns? Reach our newsroom via email at thepalmspringspost@gmail.com or visit our social media pages on Facebook and Twitter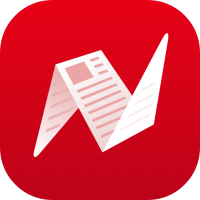 This is original content from NewsBreak's Creator Program. Join today to publish and share your own content.