A plan to duplicate services for those experiencing homelessness currently being offered out of a building in the Baristo Park neighborhood is on track to be completed at Palm Springs Methodist Church less than a week from today, city officials learned Wednesday night.
Linda Barrack, president and CEO of Martha's Village, told those attending a meeting of the city's Affordable Housing and Homelessness Standing Committee that her organization should open the doors to a 24/7 overnight shelter with a cooling center at the church, 555 E Alejo Rd., on July 6, while work continues to also offer those services at the former Palm Springs Boxing Club on South El Cielo Road. The opening of that facility, expected by the end of the month, would bring about the end of a permit for a similar facility, Well in the Desert on South Calle Encilia.
The move was put into place in the past two weeks, culminating with the Palm Springs City Council voting June 24 not to extend a permit for Well in the Desert to operate at its current location after Martha's opened the Boxing Club facility. That vote was preceded by years of frustration expressed by neighbors of The Well, who frequently reported illegal and immoral activity near their homes. Palm Springs police had confirmed the neighbors' reports, and local business owners expressed similar frustrations.
"What a 10 days this has been," Barrack proclaimed while addressing dozens of meeting attendees via Zoom. "I said it was going to be done and it will be done. We're very encouraged we're going to bring a product to the homeless individuals who need it.
"A lot's going on. A lot of backbreaking work. A lot of planning. But we're going to make it happen."
Barrack's news was just one of multiple announcements made at the meeting that could see the city making strides in providing help for an estimated 189 people experiencing homelessness in Palm Springs who currently live on the streets, in vehicles, and in other non-permanent structures.
Among those announcements:
Greg Rodriguez, government relations and public policy advisor for Riverside County Fourth District Supervisor V. Manuel Perez, said the county has stopped offering temporary housing for homeless individuals at hotels in South Palm Springs. He acknowledged the hotels' location near The Well contributed to too high of a concentration of homeless in the area.
Rodriguez and city staff also said that the city and the county were continuing fruitful discussions about construction of a "state of the art navigation campus in the city of Palm Springs." The campus, at a location still to be determined, would see long-term solutions for helping the homeless, including shelter, medical services, counseling, and workforce training. "We're not helping homeless individuals," Rodriguez said of current efforts to only offer day care facilities in the city. "We really need to address the root problems and not be providing an enabling environment."
Jay Virata, the city's director of economic development, showcased a trio of affordable housing projects that have funding and are set to break ground in the city in the coming year. He also expressed hope that increased state funding for rental assistance will find its way to the city, adding to $10 million in state monies already earmarked for use here.
Palm Springs Police Department Captain Mike Kovaleff lauded the efforts of police who have been assigned to tackle issues in the community that require balancing the needs of neighbors, businesses, and members of the homeless community. "We had one officer doing this 10 years ago, and we had to force people into that assignment," he said. "Now we have three officers and a community services person who all want to do this." While the issues his department deals with among the homeless population are as bad as he has ever seen in the city, Kovaleff said current efforts by multiple agencies to provide long-term solutions are "remarkable." "Being homeless is not a crime," he added. "We want to get them into solutions. And getting them into homes is a solution."
Related news: Immediately following the meeting on housing and homelessness, Palm Springs Mayor Christy Holstege, who chaired the meeting, took to social media in an effort to address concerns from the public, dispel misinformation, and defend decisions regarding how the city is spending $10 million in grant funding from the state. Holstege's original post, and the conversation that ensued, can be viewed here. It was cross-posted in several other private Facebook groups, including I Love Palm Springs and Palm Springs Neighborhood Group.
Questions? Comments? Concerns? Reach our newsroom via email at thepalmspringspost@gmail.com or visit our social media pages on Facebook and Twitter.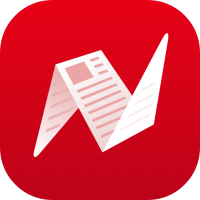 This is original content from NewsBreak's Creator Program. Join today to publish and share your own content.