After a long time spent indoors and attending various online classes, an in-person yoga experience in beautiful Costa Rica just might be what you need right now to recharge and reconnect with your inner self.
About Bodhi Surf + Yoga
Bodhi Surf + Yoga is a small sustainable tourism company that hosts seven or 14-day yoga and surf camps on the Pacific coast of Costa Rica. They are a certified B Corporation and a member of 1% for the Planet that supports non-profit environmental causes.
The Bodhi Surf + Yoga lodge is located in a serene community called Bahia Ballena, right next to the more well-known town of Uvita on the Pacific coast of Costa Rica. It is also where the Marino Ballena National Park is located, so you get a chance to spend a week or two right next to one of the most beautiful natural and protected beaches in the country.
The retreat's area is comprised of four different types of accommodations in the form of rooms and bungalows, a kitchen and dining area, an outdoor pool and showers, a yoga studio and a quiet zone for relaxation.
The whole space is surrounded by lush plants and make up a perfect setting for yoga practice.
Awakening your purpose through yoga practice
If you have been feeling a bit lost or out of tune with your body and mind, then immersing yourself in a week-long journey of discovering eight limbs of yoga, control of breath, meditation and your connection with nature could be the best medicine.
Here at Bodhi Surf + Yoga the yoga instructor, Pilar, who has spent years studying the philosophy of yoga and mastering the art of yoga practice, will gradually guide you through different yoga practice steps while making sure that you are not forgetting the main ingredient of it - controlled breathing.
During the time spent at Bodhi Surf + Yoga, you will quickly learn that yoga is not simply about mastering how to do a certain pose, but rather a system of different guidelines that you can follow for a more simple and enriching life.
The main goal of yoga practice at Bodhi Surf + Yoga is to bring back your attention and awareness inwards, to your own body, mind and soul. With the help of different techniques, practices and guidance of Pilar, you will certainly leave the retreat feeling recharged and filled with newfound energy to work towards your purpose.
Bodhi Surf + Yoga in the era of COVID-19
Pandemic might not be over just yet, however, with Bodhi Surf + Yoga's safety regulations, it is easy to stay safe and immerse yourself into the yoga retreat experience without fear.
All activities and the whole retreat is organized in compliance with health and safety standards based on Costa Rican law, as well as best practices from travel experts worldwide. All common areas and activities are outdoor-based, as well as designed for small groups making it easy to comply with social distancing rules and limit contact.
They even created something called "The Pod Offer" that you can take advantage of if you want to enjoy Bodhi with your own social bubble. All you have to do is bring your group of 4+ in a week with no prior reservations in 2021 and they will close off the entire lodge at no extra cost to you.
You can check out Bodhi Surf + Yoga offerings, prices and available retreat dates on their website.
*The author was kindly invited as a guest by Bodhi Surf + Yoga.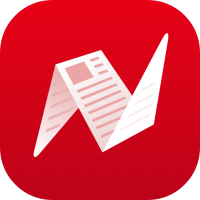 This is original content from NewsBreak's Creator Program. Join today to publish and share your own content.