If you are vegan, vegetarian or just looking for plant-based options, then Brooklyn is one of the best neighborhoods for that. From pizza places to juicy and saucy burgers, you can find it all.
But it can be a bit tricky to figure out which places are hit and which ones are a miss, so we decided to help you out a bit and asked locals for their favorite vegan restaurant recommendations in Brooklyn.
Without a further do, these are the top vegan food spots in Brooklyn, NY!
Happy Zoe Vegan Bakery
This vegan bakery slash cafe is open since 2017. Located in Williamsburg, it offers a huge selection of baked goods such as cakes, donuts, muffins, cookies, and other vegan desserts.
Plus, they serve savory food options as well like pierogi, sandwiches, burgers, scrambles and even breakfast crepes. Perfect stop for breakfast or even brunch.
It's open: Tue-Sat 10:00 am-7:00 pm, Sun 11:00 am-5:00 pm.
Address: 102 B Nassau Ave, Brooklyn, New York.
Screamer's Pizzeria - Greenpoint
Screamer's Pizzeria is a vegan pizza slice join that was created in partnership with Philly company Blackbird Pizzeria.
Their pizza resembles a true New York style pizza so well, the only catch is that it's vegan. Some of the most popular toppings include seitan pepperoni, almond ricotta, caramelized onions, and buffalo cauliflower.
It's open: Mon-Sun 12:00 pm-12:00 am.
Address: 620 Manhattan Ave, Brooklyn, New York.
Modern Love
Modern Love is a restaurant that was opened in 2016 by vegan chef and author, Isa Chandra Moskowitz. The food offered is described as "swanky vegan comfort food", according to the restaurant's website.
Some of the examples from the menu include waffles, peach pie, poutine, deviled eggs, tofu benedict, risotto, scramble, bloody mary, mac n shews, and cheeseburger.
Truly the best hearty meal you will get when it comes to vegan food.
It's open: Tue-Sun 12:00 pm-9:30 pm.
Address: 317 Union Ave (at Williamsburg), Brooklyn, New York.
Amituofo Vegan Cuisine
If you are looking for Asian cuisine, then Amituofo is the way to go. The restaurant is of very casual nature and they serve primarily Asian dishes like scallion pancakes, vegetable stir-fries, pad thai, and dumplings.
Asides from Asian food, they also have the impossible burger and fries, if that's something more up your street.
It's open: Mon-Thu 11:30 am-11:00 pm, Fri-Sat 11:30 am-11:30 pm, Sun 11:30 am-10:30 pm.
Address: 19 Bogart St, Brooklyn, New York.
Which one of these will you be trying out first? Let us know in the comments below.
Don't forget to hit that 'follow' button to keep up to date with the latest news and articles on travel tips and suggestions within NYC and the whole US.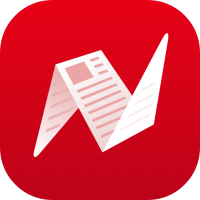 This is original content from NewsBreak's Creator Program. Join today to publish and share your own content.