With summer slowly reaching its middle, 'Welcome Back Brooklyn Summer Wednesdays' is back. Series of free events that aim to promote physical and mental well-being will be taking place at Brooklyn Borough Hall Plaza.
Summer Wednesdays 2021
This year all Brooklyn (and other boroughs) residents are invited to join the events and improve their physical and mental well-being at 'Welcome Back Brooklyn Summer Wednesdays'.
According to a press release from the Borough President's office, events are scheduled to happen each Wednesday from noon to 1 p.m. at Brooklyn Borough Hall Plaza which is located at Court and Remsen Streets.
The series of events are hosted by Brooklyn Borough President Eric Adams' office who announced the opening of events on his official Facebook page:
"We are thrilled to welcome Brooklynites back to our 'Summer Wednesdays' series on Borough Hall Plaza. After such a difficult year for our borough and city, my office is redoubling its efforts to provide programming that nourishes the body and soul, and allows Brooklynites to gather outdoors in a safe, responsible manner."
Scheduled events
Each Wednesday features fun and interesting events such as healthy food cooking demos, health fairs, giant-sized board games and live music. Here is the schedule:
July 21- Welcome Back Brooklyn Summer
Activities: Brooklyn Cyclones Mascot Sandy the Seagull, Brooklyn Nets Team Hype, Batala NYC, and giant board games.
July 28 - Cut the Salt/Curb the Sugar
Activities: Plant Powered Metro NY will feature a cooking demo by Chef Jillian Mariscal.
August 4 - "Brooklyn Calm"
Activities: yoga and meditation with Sheree Sophas, Surreal Serenity LLC. Don't forget to bring your own yoga mat.
August 11 - Central Brooklyn Jazz Consortium
Activities: live music performed by the all-star trio jazz band.
August 18: Healthy Brooklyn
Activities: health fair and a possibility to get COVID-19 vaccine.
August 25: Opera on Tap
Activities: taking opera and classical music out of the concert hall and performing it at the Plaza.
September 1: Back-to-School
Activities: giant board games and other back-to-school related activities.
The Brooklyn Nets Support
The first event, which took place on July 21, was attended by Brooklyn Cyclones' Sandy the Seagull mascot, Brooklyn Nets Team Hype and Batalá NYC and it even featured games courtesy of Downtown Brooklyn Partnership.
BSE Global CEO John Abbamondi said expressed his joy that Summer Wednesdays are back in an official statement:
"The Brooklyn Nets are proud to work alongside Borough President Adams and his office to create fun and educational events for Brooklynites. Events like Summer Wednesdays are a great opportunity to bring our community back together following the unprecedented year we all experienced."
This year the events are sponsored by the Downtown Brooklyn Partnership, the Brooklyn Nets, Brooklyn Health Medical Alliance, Emblem Health, Ifetayo Cultural Arts Academy, MetroPlusHealth, the New York City Office of Emergency Management, Oak Street Health, and Plant Powered Metro New York.
'Welcome Back Brooklyn Summer Wednesdays' events are held from July 21 to September 1.
Will you be joining the event this year? Let us know in the comments below.
Don't forget to hit that 'follow' button to keep up to date with the latest news and articles on local travel tips within the US.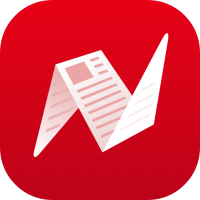 This is original content from NewsBreak's Creator Program. Join today to publish and share your own content.