Whenever you are looking for a sweet or savoury baked treat, Greenpoint is one of the best neighborhoods when it comes to bakeries.
So if you are a frequent visitor to Greenpoint and want to know where are the best cookies, cupcakes, fresh bread and any other delicious pastry or baked goods, this article is just for you.
Here is our roundup of top bakeries in Greenpoint, NYC!
Ovenly
Ovenly is a very well-loved and appreciated bakery among New Yorkers who have a sweet tooth.
They have a few locations scattered around NYC, among them a small shop in Greenpoint.
There are a lot of things Ovenly is famous for but it was their heavenly cakes that gave them the name. The famous Brooklyn Blackout Cake is the favorite one of the crowd. Vanilla Cake with Lemon Curd and Lavender Buttercream is also worth a mention for those who prefer their dessert with less chocolate.
Asides from cakes, Ovenly serves an incredibly tasty breakfast for all tastes. You have to try their whole wheat banana bread and the blueberry cornflake muffins. They also offer a few gluten-free and vegan options as well.
The Greenpoint location is open Monday to Friday 7:30am to 6pm and Saturday and Sunday 8am to 6pm.
Address: 31 Greenpoint Ave, Brooklyn, NY 11222.
Charlotte Patisserie
Charlotte Patisserie is a small French cafe and bakery on busy Manhattan Avenue that will make you feel like you have travelled to France.
The chef Michael is a Grand Diplome recipient who got his training at the French Culinary Institute, so you can be sure that all menu is crafted based on authentic French cuisine.
Here you can taste some of the best buttery croissants, savory quiches, macarons, and cakes in the city. You can also get delicious French lunch options such as the croque monsieur that is made from rye bread, ham, gruyere, and béchamel.
Charlotte is open Monday to Friday 8m to 5pm and Saturday and Sunday 9am to 5pm.
Address: 596 Manhattan Ave, Brooklyn, NY 11222.
Peter Pan Donut and Pastry Shop
Peter Pan Donut and Pastry Shop is an old-school bakery that has been well-loved by Greenpoint locals for over 60 years.
The shop is very small but it offers a counter seating with a view of the delicious doughnut varieties.
If are craving a classic old-fashioned doughnut, this is the place. Other menu items that you should try include the Honey Dip, which is glazed, the chocolate frosted with sprinkles, and the red velvet.
Best part? It starts working at 4:30am.
Peter Pan is open Monday to Friday 4:30am to 8pm, Saturday 5am to 8pm, and Sunday 5:30am to 7pm.
Address: 727 Manhattan Ave, Brooklyn, NY 1122.
Have you tried any of these? Let us know in the comments below.
Don't forget to hit that 'follow' button to keep up to date with the latest news and articles on local travel tips within the US.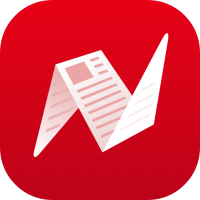 This is original content from NewsBreak's Creator Program. Join today to publish and share your own content.