After more than 15 months in the dark because of the coronavirus pandemic, beloved Broadway is opening its curtains. More and more musicals and plays have started announcing their opening dates for 2021.
Springsteen on Broadway opening was met with protests
While the majority of theaters are set to reopen after Labor Day (September 6), "Springsteen on Broadway" is has started its performances for vaccinated citizens on June 26. It was the first show to reopen in New York City.
However, not all greeted the reopening. A group of protesters have started a demonstration outside rocker Bruce Springsteen's "Springsteen on Broadway" show in NYC on Saturday night.
The protest was ignited by the fact that only vaccinated people were being allowed inside the theater. According to NJ.com, people were required to show proof of vaccination to enter the St. James Theater where the show was being held.
The demonstrators had signs up with messages: "Bruce Springsteen is for segregation on Broadway", "We demand Equal Rights", "Vaccine Mandates violate Bodily Autonomy".
According to the latest NJ.com report, there is a vaccine exception for youths under 16, fans with disabilities or those with "sincerely held" religious beliefs. These groups of people will be required to show proof of a negative test and wear a mask during the concert. 
Reopening of other shows
The last performances before the pandemic were held on March 12, 2020, so the reopening of musicals and shows was a highly anticipated event.
Plus, event organizers are anticipating record-breaking sales once the shows start since the sales were at an all-time high just before the pandemic.
According to the Broadway League trade group, the 2018-19 season shows sold more than 14 million tickets and grossed $1.8 billion over a record 1,737 total performances.
Also, the ticket sales are going well for shows that have announced opening dates. "Demand appears to be coming back," said Broadway League President Charlotte St. Martin.
According to the newest safety requirements, all the theaters are allowed to give performances at 100% capacity.
Upcoming schedule
Here are some of the upcoming shows:
Pass Over - Aug. 4, 2021 (August Wilson Theatre – 245 W. 52nd St.)
Hadestown - Sept. 2, 2021 (Walter Kerr Theatre – 219 W. 48th St.)
Hamilton - Sept. 14, 2021 (Richard Rodgers Theatre – 226 W. 46th St.)
The Lion King - Sept. 14, 2021 (Minskoff Theatre – 1515 Broadway)
Wicked - Sept. 14, 2021 (Gershwin Theatre – 222 W. 51st St.)
Chicago - Sept. 14, 2021 (Ambassador Theatre – 219 W. 49th St.)
Lackawanna Blues - Sept. 14, 2021 (Samuel J. Friedman Theatre – 261 W. 47th St.)
What Broadway show will you be attending first? Let us know in the comments below.
Don't forget to hit that 'follow' button to keep up to date with the latest news and articles on local travel tips within the US.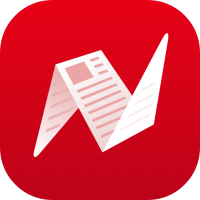 This is original content from NewsBreak's Creator Program. Join today to publish and share your own content.