There are so many places in New York that you can discover, that even if you are a resident, there still will be some places that you haven't visited yet.
So today we want to introduce you to Phoenicia, NY that would make a great day trip destination from NYC for anyone who enjoys a bit of nature in their life.
Phoenicia is basically a hamlet in the forest called Catskills. It takes about 2 hours and 20 minutes to reach Phoenicia from the main NYC by car and a bit longer with public transport.
However, the place is so beautiful that it is definitely worth a longer ride.
So here are some of the best places to visit in and around Phoenicia, NY!
Woodland Valley State Park
If you don't mind spending your weekend camping and being surrounded by wild nature, then you have to visit Woodland Valley State Park.
There are plenty of campsites available and beautiful hiking trails that you can follow during the day. You can also do a bit of fishing if that is your thing.
It is located only around 20 minutes away from the town, so it is a great place to settle in for a weekend of exploration.
Plus it is quite a remote location with no cell phone service or wi-fi which makes for a great off the grid getaway after a busy and stressful work week.
From there you can easily visit Giant Ledge and Wittenberg Mountain that are top attractions in the area.
The Town Tinker Tube Rental
Are you an adventurous person and you love water activities? Then you have to make a stop at this water sports equipment rental and experience the most extreme whitewater that Esopus Creek can offer.
This is a well-loved rental place among locals that you will probably enjoy as well if you don't mind a bit of adrenaline rush. One tubing trip usually takes around 1.5 to 2 hours depending on the water height.
Address: 10 Bridge St, Phoenicia, NY 12464.
Mount Tremper
If you are fond of hiking in mountains, then you will love this trail. Mount Tremper was originally called Timothyberg and it is one of the Catskill Mountains.
It is a 5.9-mile hiking trail of moderate difficulty but it does get a bit crowded in peak season
Once there you have to check out the Tremper Mountain Fire Tower which was built in 1917 and restored in 2001 for the public. You can climb the tower and enjoy the most beautiful view from the top.
Tanbark Trail
Visiting Phoenicia and not going on the Tanbark Trail would be a crime.
It is an 8.8-mile hiking trail that starts at U.S. Route 62, north of Tidioute, Pennsylvania, and travels southeast to the Hearts Content Scenic Area and links with the North Country National Scenic Trail in Dunham Siding, Pennsylvania.
The trail passes the Mystery Spot Antiques, the Empire State Railway Museum and the Phonecia Playhouse Community.
It is one of the best trails if you are looking for something adventurous in the area.
Other Places To Visit
The list of places and attractions in Pheonecia does not end here. You can also visit areas like the Nest Egg, The Tinder Land Home, Schroeppel Historical Society, Rail Explorers, Kaaterskill Falls and Panther Mountain and many more.
Have you ever been to Phoenicia, NY? Or maybe we convinced you to visit it soon? Let us know in the comments below.
Don't forget to hit that 'follow' button to keep up to date with the latest news and articles on local travel tips within the US.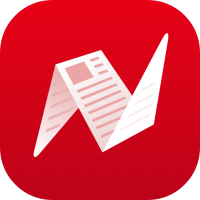 This is original content from NewsBreak's Creator Program. Join today to publish and share your own content.