If you want to have a fun weekend and want to get away from the hustle and bustle of NYC, then the Governors' island is one of the best places to visit.
This 172-acre island in New York Harbor can be easily called the urban oasis in the heart of New York. The island is so big that anyone can find something to do there, from adult and kid playgrounds to an outdoor art space for adventure lovers.
Reopening of Governors Island
The island was closed for quite some time due to a pandemic, but it has been opened since May and will be until the 12th of October.
During weekdays, the island is opened from 10 am to 6 pm. But on holidays and weekends, it opens at 10 am and closes at 7 pm, so you will have an extra hour to enjoy yourself.
Going To Governors Island
If you want to visit Governors' Island, then don't need to worry about big expenses because the ticket to the island costs only 3 dollars.
One of the best features of this island is that there are no cars and vehicles allowed.
This year, Governors Island's Brooklyn ferries run from both Pier 6 and Red Hook on weekends all season:
Lower Manhattan (daily): The Battery Maritime Building, located at 10 South Street
Brooklyn (Saturdays and Sundays): Pier 6 in Brooklyn Bridge Park, near the intersection of Furman St. And Atlantic Ave., and Atlantic Basin in Red Hook, near the intersection of Pioneer Street and Conover Street
The tickets can be booked well in advance on their website and it costs $3 for an adult. Plus, it is free for NYC Housing Authority residents, senior citizens over 65 years, riders who are under 12 years and military service members, IDNYC holders and Governonrs Island members.
The Hills Park
One of the places to check out while on the island is the Hills park. It is a a 10-acre park on the southern part of New York's Governors Island.
If you enjoy being surrounded by nature, then you will love walking or biking around this park. The view from the park is stunning as well because as the name suggests, the park is nested on the hills.
You can enjoy a picnic there and watch the beautiful skyline of New York from the top.
The Outdoor Activities at Governors' Islands
There are a lot of activities for fun and adventure loving people. If you love riding bicycle, then this is a great place for that. Grab a bike and follow one of the many bike trails on the island.
Since there is no cars allowed zone, you can rent a two-wheeler bike to move around the island if you prefer this rather than walking. You can even take a free ride at weekends in the morning, just be early.
If the weather is nice, then you can go kayaking. They also offer free kayaking on Saturdays.
But if you are looking for something more relaxing or how to spend time with your littles ones, then you can feed the local birds while enjoying their beautiful chirping sounds.
Eating Spots
If you are feeling hungry, you will be pleased with a wide range of eating and drinking spots on Governors' Island.
There is a place known as Threes Brewing which is famous for its craft beer. There are also places like Liggett Terrace Food Court, Taco Vista, Makina Cafe and Pizza Yard to name a few.
If you want to skip restaurants and bring your own food, then you can have a picnic in the designated Governors Island Picnic Point. This is a calm public space with picnic tables and hammocks hanging which you can use.
Plus, the views of of the Statue of Liberty are a bonus.
Will you be planning a weekend trip to Governors Island this summer? Let us know in the comments below.
Don't forget to hit that 'follow' button to keep up to date with the latest news and articles on local travel tips within the US.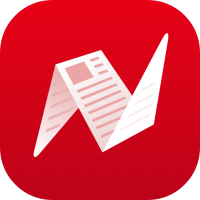 This is original content from NewsBreak's Creator Program. Join today to publish and share your own content.