After a tiring day, one always needs something to refresh.
Most residents of New York often enrol in gyms or invest their time in sports activities after getting home from work. Apart from regular sports golf is one that is calming and relaxing.
All you need is a big area and a partner to enjoy golf with. Your skill doesn't matter much but the place does. This article will guide you about some of the best golf courses in NYC.
Stay tuned and thank yourself later!
Patriot Hill Golf Club
This golf course occupies acres and acres of land. It is located in Stony Point and is just 45 minutes from the city center.
The green grass is made sure to be trimmed and maintained after every few days. The major goal of Patriot Hill golf course is to provide a peaceful and quality time while playing.
Address: 19 Club House Ln, Stony Point, NY 10980.
The Marine Park Golf Course
Located in the main Brooklyn and about half an hour from the city center the Marine park is an exuberant golf course.
It is exclusively constructed to provide a relaxing and mindful time for those in need. You will also get to see beautiful backdrops and rivers across the course.
Teenagers are mostly found in Marine Park and so it is very famous among the youngsters.
Address: 2880 Flatbush Ave, Brooklyn, NY 11234.
Bethpage Black Golf Course
This golf course which is located in Farmingdale is very famous because of multiple golf tournaments that took place here.
Annually about 40-50 tournaments are played and out of those the one which was held in 2002 is still remembered. The land also has space for audiences, so you can feel like a real golf start while playing.
Address: 99 Quaker Meeting House Rd, Farmingdale, NY 11735.
Trump Golf Links
Situated in the ferry point and across the river, this golf course is the heart of many golf players.
If you are planning on participating in a day tournament here don't forget to take your camera because this golf course has some very breathtaking and amazing sights to see.
Address: 500 Hutchinson River Pkwy, Bronx, NY 10465.
Final verdict
Health experts believe that if you play golf regularly, you will stay fit and healthy. It is highly recommended to play golf at least twice a week.
You will definitely notice a considerable change in your lifestyle as well as routine.
Which one of these golf courses will you be trying out first? Let us know in the comments below.
Don't forget to follow us to keep up to date with the latest news and articles on local travel tips within the US.
Follow me to see more articles like this.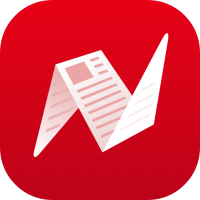 ...