Scientists say that some of the US cities might soon face a huge environmental catastrophe that will make cities go underwater and out of the US map. One of those cities is Houston, Texas.
The cause of this is, of course, climate change. There are no cities that could be immune to climate change effects, however, apparently some of them are more vulnerable to global warming than others.
It is expected that as sea levels continue to rise, low-lying coastal cities can expect more devastating floods that damage buildings, destroy infrastructure, and claim more lives.
The National Oceanic and Atmospheric Administration (NOAA) recently updated their report on Global Sea Levels which was made by Rebecca Lindsey. According to conservative NOAA estimates, cities around the world could witness more than 6 feet of flooding by the year 2100, including and a few major US cities such as Houston or New Orleans.
The NOAA has also predicted that sea levels could rise by 10 to 12 feet if global emissions continue unmitigated.
However, it is important to note that these numbers are averages, which implicates that we can expect some cities to see even higher levels. On the other hand, others would most likely be less affected by rising sea levels.
The worst-case climate change scenario, as indicated by NOAA and scientists, is that some cities might soon disappear underwater.
How rising sea levels affect Houston, Texas situation
Some areas of Houston are literally sinking. Currently, scientists noticed a rate of 2 inches per year.
However, Houston is not a coastal city which means that rising sea levels are not the main culprit of its worst-case scenario which is the disappearance or partial disappearance by 2100.
The main reason this city is facing an environmental disaster is its excessive groundwater pumping. This Texas region draws an enormous amount of groundwater to keep itself quenched.
Over the last 100 years, aquifers here have lost between 300 and 400 feet, leaving the land to collapse.
The science behind this phenomenon is called subsidence and it basically explains the process during which excessive groundwater pumping creates a change in pressure and volume that causes the land to sink.
Photo by Mika Baumeister on Unsplash
Over years, residents of Houston have reported that cracked foundations, uneven sidewalks and shifted floorboards are often clear signs of subsidence in the area.
This phenomenon and situation make the city more vulnerable to flooding. One of the examples is Hurricane Harvey which tragically damaged nearly 135,000 homes and displaced around 30,000 people.
This is why scientists believe that an increase in storms and hurricanes, combined with the city's low elevation and sinking terrain, could soon cause parts of Houston to disappear underwater more and more frequently in the future.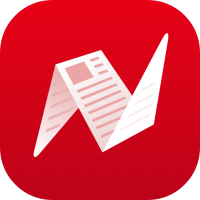 Other cities in the US that are most likely to disappear underwater by 2100
Houston is not the only city in the US facing such tragic fate if the government does not take actions, scientists say.
For example, sea levels in Miami, Florida are rising faster than anywhere else in the world. Yes, even faster than Venice and that says a lot about Miami's unfortunate situation.
Apparently, the city's sea levels are already rising fast enough to damage homes and roads as we can see from frequent reports on television and the news portals.
A report from the Union of Concerned Scientists suggested that 12,000 homes in Miami Beach are in danger of chronic flooding within the next 30 years. That would put around $6.4 billion worth of property at risk.
According to NOAA, even if seas only rise by the most conservative estimates, Miami might have to raise its structures to stay above water.
Unfortunately, it seems like Miami is just ought to face the sad reality of it someday disappearing from the map of the USA. Well-known environmental author, Jeff Goodell, interviewed by Business Insider, has referred to Miami as "the poster child for a major city in big trouble," and he also noted that "Miami as we know it today — there's virtually no scenario under which you can imagine it existing at the end of the century".
New Orleans is also facing a similar sinking problem.
The unfortunate location of the city on a delta river creates a high possibility of vulnerability to flooding and rising sea levels. What is worse, the city still has not fully recovered from the catastrophic damage of Hurricane Katrina in 2005, which makes it even more vulnerable for any future environmental disasters.
According to statistics, some areas of the city are currently 15 feet below sea level. In the past, wetlands have shielded New Orleans from storm surges; however, that buffer between the city's coastline and the ocean has gradually been destroyed by human activity such as levees, human-made canals.
Since a big part of the city's land is already sinking, it is only a question of time when the whole city will go underwater. A NASA study made in 2016 found out that certain parts of New Orleans are sinking at a rate of 2 inches per year estimated a track of going underwater by 2100.
If we look at other cities, New York City's borough Queens has the most land at risk of flooding.
New data from Zillow and the Union of Concerned Scientists predicts that more than 2,700 homes, or nearly 7,200 residents, in Queens could experience chronic flooding by 2045. That would mean that the borough could end up with $1.2 billion in property damage in less than 30 years.
Apart from all these cities, scientists have also listed out that 1 out of 6 homes in Boston, most neighbourhoods in Charleston, South Carolina, the Atlantic City and Virginia Beach could well be all underwater by 2100 if the government does not act soon.
Climate change is inevitable but scientists all around the world believe that there is still time to lower its effects if done properly and quick.
We can only hope that a magical technology appears soon in our scientists' hands that will allow us to preserve our favourite coastal cities until the time has run out.