Bad news – international travel, especially to Europe, will be off the limits for quite some time. Good news – you do not have to travel across the Atlantic to feel like you are on a European vacation this year.
Although various vaccines have been rolled out and vaccination processes are well underway all over the world, European countries are still very hesitant to open up their borders and let in international travellers.
Europe quite literally banned Americans from entering their soil until further notice with their restrictions. Nothing says 'you aren't welcome' more than a good old-fashioned ban, doesn't it?
And to be completely honest, we cannot blame for not wanting to let a bunch of international tourists in and risk spreading the virus even further. With new virus variants popping up almost daily, it feels safer to hold back the grand opening of borders for as long as possible to ensure we do not have a second pandemic.
Or maybe worst? The idea of the pandemic which will never end…
So the best next thing is travelling more around the USA. But what if you still want that European feel to your travel holidays?
Well, turns out that you might have a very Santorini-like or even Italian-like dream destination right on the corner of your state.
I dug deep and found a few incredible destinations right in the USA that look or feel just like your favourite European destinations.
Take a look and these and plan your next domestic adventure while you wait for EU borders to open up.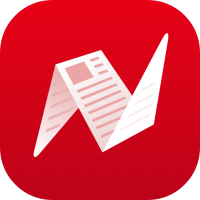 Want to experience Germany?
Frankenmuth, Michigan
Frankenmuth can help to replicate that amazing feeling of German Christmas markets and give an overall Bavarian feel to your trip. Visit during wintertime and you just might feel as if you are walking down the streets of Nuremberg.
Try Bronner's Christmas Market (which works all year round!) and stay at Bavarian Inn Lodge for the ultimate German experience.
Credits: Explore Georgia
Helen, Georgia
Another charming town that will make you feel like you are in the heart of Bavaria.
Helen is a mountain town in northeast Georgia is full of Bavarian charm and outdoor adventure opportunities for those who enjoy it.
Imagine spending time in a perfect Alpine resort and indulging in spa activities. Or an authentic German festival at Bodensee and lots of fine taverns to have a real Oktoberfest in the USA. Sounds like a dream to me!
Want to travel to Italy?
Big Sur, California
Ever wondered what it would feel like to hike Cinque Terre without mobs of tourists? Well, you can exactly this in Big Sur. The coast and jagged cliffs are just as breath-taking if not even more than Italy's.
Best of all? It is super serene and calm, so you do not have to hop around trying to get the incredible photos without people interfering your shot.
Want to feel like you are in Greece?
Tarpon Springs, Florida
Are you still dreaming about that trip to Santorini that got cancelled? Well, here is good news for you. Tarpon Springs just might be your Santorini this year.
The city is famous for being the "sponge capital of the world", for having 51 miles of pristine waterline and for – surprise - its Greek heritage.
As you walk down the main street, Dodecanese Boulevard, you will notice a variety of different Greek restaurants and cafes lined up. You can also spend your time browsing art galleries, antique stores or spend enormous hours lying on the beach if that is your thing.
Want a bit of Spain on your next holiday?
Credits: Visit Augustine
St. Augustine, Florida
I swear you will not be able to tell if it is St. Augustine or an actual Barcelona.
Located in the northeast part of Florida, St. Augustine is everything you would want in a Spanish looking city. The city was actually inhabited by Europeans back in 16th century when Spain sent Don Pedro Menendez de Aviles to colonize the land by becoming governor and founder of St. Augustine.
Narrow streets, the grand plaza and, of course, the Castillo de San Marcos (17th-century fortress) are very well worth a visit. Do not forget to sample the seafood paella at Casa Maya for a full Spanish culture experience.
Or maybe you would like a touch of the Netherlands?
Holland, Michigan
The name itself already tells us what to expect. One thing the Netherlands is famous for is, of course, the annual festival of tulips. So, if you ever wanted to go there for this specific reason, this is the place for you.
Credits: Visit The USA
A bit of history for you. The Dutch of the Netherlands settled along the shores of Lake Michigan in 1847 and named their village after their homeland, hence Holland.
Holland, Michigan is now also home to windmills and tulips, as it should. They host the largest annual tulip festival in the USA every May since 1929, exceptions include World War II and the 2020 pandemic.
But the good news is that there are plans underway to celebrate the 91st event in 2021. Perfect time to give Holland, Michigan a visit, don't you think?
Or maybe England is where you want to travel right now?
Boston, Massachusetts
Founded in 1630 by English Puritans, Boston is nothing if not an English looking city.
As one of the Colonial cities, it was built by the English, and its historic areas such as Beacon Hill have a very distinctive English charm and London culture to it.
Here you can observe red brick houses along cobblestone streets, taste unique cuisine. If you visit the Boston Public Garden, which was the first public botanical garden in the country, you will notice that it is full of Victorian influences.
Of course, a very diverse variety of cuisines, contracts of historical and modern create an ultimate London feeling that you get when you walk down the streets of England's capital.
Have you had a chance to visit any of these? If yes, what was your experience? Let us know in the comments below.