As 2021 came, everyone and their grandma started wishing for a better year ahead. Well, let me tell you that these movies, including No Time To Die, A Quiet Place II, Matrix 4, will probably make 2021 the best year so far.
We have a few exciting action-packed movies, a horror movie and an incredible sci-fi movie sequel coming up this year. Without a further ado, here are the most anticipated movie's sequels that will be coming out in 2021:
No Time To Die (April 2, 2021)
Photo credits: Rotten Tomatoes
Daniel Craig's fifth and final James Bond movie, No Time to Die was scheduled to be released in 2020. Unfortunately, the industry had to stop due to last year's unfortunate events and the premiere of the movie was pushed back.
Now the movie is set to release on April 2, 2021.
Here's what we know about the movie according to Screen Rant:
"The movie follows 007 agent, James Bond, who lives life in retirement with his love interest Madeleine Swann. But suddenly, after a scientist goes missing, Bond is pulled back into his espionage lifestyle to stop this mysterious villain who poses a threat to humanity."
A Quiet Place Part II (April 23, 2021)
Photo credits: Rotten Tomatoes
Probably one of the most anticipated horror movies to release in 2021.
The sequel to the famous horror movie, A Quiet Place, which was released in 2018 and managed to grow a wide fanbase is finally ready to come to our screens in 2021.
Following the plot and events of the first movie, the Abbott family decides to leave their family home and travel forward. They come across new conflicts between humans and, let's just say, that we are in for a lot of new surprises and twists.
The success of the first movie made John Krasinski return as the director and writer for the new movie (which we are super happy about!).
Emily Blunt, Millicent Simmonds, and Noah Jupe return to their roles as members of the Abbott family, with Cillian Murphy joining the main cast in this sequel.
The movie originally was scheduled to release in 2020. But now A Quiet Place Part II is currently set to air on April 23, 2021.
F9 (May 28, 2021)
Photo credits: Rotten Tomatoes
Don't know about you but I'm most excited about this movie.
The exciting street racing action movie will follow the journey of Dom and his crew as they face a new threat. After Cipher escaped in The Fate of the Furious, she now works with Dom's brother, Jacob, who seeks a vendetta against him, his family, and his friends.
Can you imagine that this is the ninth film in the franchise?
Several actors throughout the series return as their perspective characters, including Vin Diesel, Michelle Rodriguez, Tyrese Gibson, Ludacris, Jordana Brewster, Charlize Theron, and Nathalie Emmanuel. Surprisingly, John Cena joins the cast as Dom's younger brother, Jacob. It will be interesting to see how this will work out.
Directed by Justin Lin, F9 was supposed to release in 2020. Now, according to Screen Rant, viewers can hopefully watch their favorite speeding racing franchise hit the screens on May 28, 2021.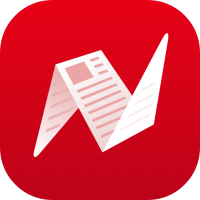 Ghostbusters: Afterlife (June 11, 2021)
Photo credits: Rotten Tomatoes
After a disappointing instalment of 2016's Ghostbusters, the franchise tries again but this time it goes back to the basics.
The plot revolves around a single mother and her two children who move to a new town in Oklahoma. However, they did not anticipate seeing some very unusual events in their new home. As the family start to unfold their lineage, they come to the realization that they might have some relation to the original Ghostbusters.
How's that for a movie plot?
The upcoming Ghostbusters: Afterlife managed to cast of the most talented actors, including Carrie Coon, Finn Wolfhard, McKenna Grace, and Paul Rudd.
We think that more fans are excited to see this sequel come to the screen on June 11, 2021. It might be an ode to the nostalgic factors of the 80s supernatural comedy franchise which we all loved so much. Only five months to go!
Mission Impossible 7 (November 19, 2021)
Photo credits: Rotten Tomatoes
The Mission Impossible series is one of those film franchises that somehow gets better and better with each movie.
After leaving viewers blown away with Mission Impossible: Fallout, Ethan Hunt and his crew return for an even more action-packed movie in 2021.
Tom Cruise will once again embody his famous role as IMF agent Ethan Hunt. Not that we are complaining…
In Mission Impossible 7, Simon Pegg, Rebecca Ferguson, and Vanessa Kirby will also return in the sequel. Among few of new faces in the series will be Hayley Atwell, Esai Morales, and Pom Klementieff.
The thriller is set to release on November 19, 2021. Just in time for the holidays. Let's hope that 2021 won't let us down.
The Matrix 4 (December 22, 2021)
Photo credits: Rotten Tomatoes
We have to end the list with a banger, don't we?
The Matrix series originally ended almost two decades ago and who would of thought that we would ever get a new movie in the series. We bet the fans are excited to see another film in the franchise, with Keanu Reeves and Carrie-Anne Moss returning in their original roles as Neo and Trinity.
To this date, a little is known about the upcoming sequel. But it still doesn't stop us from thinking of all the possible ways the movie can play out and what is in stores for the series. Maybe we will even get as lucky as perhaps tackled unanswered questions?
This movie is considered to be one of the most anticipated sci-fi movies to release in 2021 and we can understand why.
Like several other Warner Bros. films, The Matrix 4 will simultaneously release in the theatres and HBO streaming on December 22, 2021.
Which one are you excited to see the most? Let me know in the comments below.