As with every year ending and new one starting, I like to sit down and reflect on how I want the upcoming year to play out. There are different ways and methods to goal setting but what I find out works best for me is choosing one word which will guide me throughout the year.
I initially started applying 'word of the year' system back in 2018 when I decided that usual goals and resolutions don't seem to work for me anymore. But I didn't want to erase goal setting completely out of my life because they do give us a bit of structure and something to strive for in our daily life.
So I asked around and looked at what other people do. This is how I came across the notion of a focus word or word of the year as some might like to call it.
And the rest was history.
After one year of using focus word, I finally got back on track with my goals and started feeling as I'm actually achieving something rather than massively failing.
So if you're curious to know more about this revolutionary goal-setting method, how it can guide you through the year and what my word of the year is, keep on reading!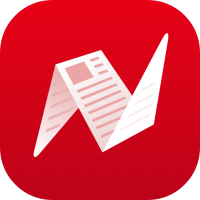 What is the word of the year?
To put it simply, it means choosing one word which will become your theme of the year (or mantra, if you will). That one word should guide you through the year as you make decisions, set smaller goals or even as you choose what to do each day.
Think of it as your inner compass that leads you the whole year in the right direction.
So rather than jotting down random goals which you want to achieve in 2021, you define your year by having some kind of theme that gives you a more mindful and intentional approach to goal setting.
For instance, if I want to focus this year on creating more content, exploring my creativity and inviting more self-expression into my daily life, I would go for the word 'Create'.
This is just an overall idea of how the focus word works and how it should be used to set your yearly goals or intentions.
I believe that having the word of the year can help you:
Make decisions that actually align with your intentions
Easier reject offers that don't align to your vision
Guide you through each step
Focus on your vision by eliminating distractions
Feel accomplished at the end of the year
So if you're tired of your usual goal-setting method which makes you feel a bit like a failure at the end of each year, want to be more intentional with your decision and goals or simply want to try something new, you might want to try choosing your focus word for 2021.
How to choose your word of the year?
The process of choosing the word can be different for each person. Some might instantly know what their word is and some might struggle quite a bit.
But I find the best way to do it is to take a moment and reflect on your last year.
What did you like about the year? What didn't you like about the year? What you wish you did better last year? What do you want more of in 2021? What do you want less of in 2021?
Ask yourself as many questions as you can think of just to give yourself an idea of how the year went. Once you know the answers, then you can start thinking about how you want your 2021 to look like.
Next what I like to do is write down as many words as I can think of that could possibly define my next year. When writing down words, think about how they make you feel. What are their definitions? What a specific word means to you?
If any words stick out more to you, narrow the list down to a few of them and see which one feels more inviting for you.
If you can't choose one, you can always select 1-3 words as long as they are meaningful to you. Some people like to choose one main word and a few cluster words to help them better define the main one.
In this article, you can find over 150 word of the year ideas.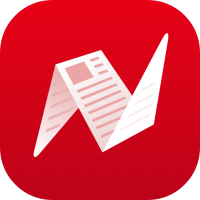 How to use your word of the year?
Once you have your focus word, the work doesn't end. Now it's time to implement the word in your daily life and actively use it to guide you during the year.
Here are some of the ways I incorporate my word:
Display your word where you can see it
Having the word in your head is great, but having it displayed somewhere where you can see it each day is even better.
I usually print it out in large letters and pin it to my vision board which I have on my wall over the desk. You can also create (or find) wallpaper for your phone, computer with the word on it, so you see it every time you use your phone.
You can even write it down on post-it notes and slap them all over your house if that's what it takes for you to see the word each day. Trust me, visualization does wonders.
Repeat the word so it sticks to your unconscious
If you practice manifestation, then this one will be no brainer.
The more you invite the word to your life, the more chances of success. You can incorporate the word into your meditation as a mantra, you can include the word in your daily journaling or you can simply wake up each morning and rewrite the word in your planner.
Simple things like these will do 50% of the work for you because after a few weeks your brain will be wired to seek that word in your everyday life and when the time comes, it will help you make the right and intentional decisions.
Set goals
Another 50% of your success will be setting goals as you go that align with your yearly theme.
If your word is 'create' then create goals that do just that. Write a book, make art, do whatever create means to you.
When I set simplify as my 2019 word, some of the goals I've set myself were:
Simplify my finances tracker
Simplify my blogging routine
Declutter my room and all the spaces
All of them aligned with my focus word in a way and helped me simplify my whole life which was my main intention.
Use word when making decisions
Word of the year can and should be used daily. Whenever you find yourself needing to make a decision, ask yourself 'does it align with my word of the year?'.
I found it much easier to say 'no' or 'yes' to things when I asked myself that question. Each decision or actions felt more intentional and mindful as I became more accustomed to asking myself this question and keeping that word as my compass in the year's journey.
My word of the year for 2021
In 2019 my word of the year was Simplify. I was feeling overwhelmed with everything in my life and I just wanted for everything to be easier, simpler and more clear.
In 2020 my word of the year was Focus. I was in my last year of university and I knew I needed to concentrate on writing my final thesis and on saving up for my backpacking adventure around Southeast Asia (which didn't happen because of Covid...).
So for 2021, I'm choosing my word of the year to be...
Cultivate.
I feel like I'm in this place now where I have a good stable foundation of my own values, visions and paths that I want to take. So the next step is to start cultivating my personal growth and my professional life as well.
The word 'cultivate' is defined like this:
to prepare or prepare and use for the raising of crops;
to foster the growth of;
to improve by labor, care, or study;
to further, to encourage.
So to put it in more simple terms, I want 2021 to be the year when I want to feed, nourish and grow not only my business but my relationships, my mind and my body as well.
In previous years I had several ideas of how I want to move TNM and other business forward but I never put much effort into it. Now I feel as I'm finally ready and in the right place of mind to finally start building things up and cultivating projects, ideas that I always wanted to.
Do you have words of the year? Let me know in the comments below.