If anything, 2020 taught us that travelling locally is what upcoming years will be all about. While it can seem that you have already visited everything at least remotely interesting, I am here to show you that the US has way more to offer than you think.
Underrated gems hidden in plain sight are sometimes the best vacation spots. These are the places you truly need to experience. Full of rich history, fun, adventure and character that you can't say no to.
Whether you're an American exploring your own country and heritage, or if you're a tourist, this country offers something for everyone, if you just know where to look.
Read on to find out some of our favourite underrated vacation spots within the U.S.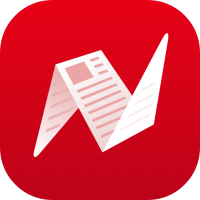 1. Solvang, California
Photo credits: SolvangUSA.com
A little-known vacation spot in California, Solvang is only a day's trip from Los Angeles. This quaint little town is known as the Danish Capital of America.
Traveling to Solvang is like going back in time. It's an old settler's town occupied by danish settlers after they came and created a city during the emigrations to America. If you want to feel like you're travelling in Europe, this is the town to visit.
Most of the people living there are descendants of the Danish settlers. So, you'll find plenty of cafes and eateries serving Danish Pastries, however, we would recommend you try the iconic red-hot dog from Denmark, also called Polse. The best time to visit is in summer.
2. St. Augustine, Florida
Photo credits: Getty
St. Augustine is another city that makes you feel as if you've stepped into a time-travelling machine. It's just a few miles away from Jacksonville, but it is a whole another environment. It couldn't be more removed from the busy urban everyday life most of us lead.
It's the old-world ambience and historic architecture will make you feel like you've entered Spain.
It's only a half-hour drive from Jacksonville, if you're looking for a quick weekend getaway, give this a try. Trust me, you won't regret it.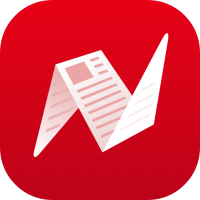 3. Salem, Oregon
Photo by Pascal Bernardon on Unsplash
If the Old-World Ambiance isn't doing it for you, you might want to give Salem, Oregon a try. Although relatively better known, it's still an underrated vacation stop.
If you are a wine lover, you're even more in luck. There are more than 700 wineries sprinkled throughout the region. This region is especially known for its pinot noirs.
If wine isn't your scene, Salem also has a thriving craft-brew scene. Combine this with the gorgeous scenery, plenty of hiking and waterfalls, and you've got yourself a winner!
4. Estherville, Iowa
Photo credits: She Saves She Travels
This name might sound familiar to you seeing as it was the site of the largest seen meteorite crash in North America. But that's not all. This little town in the Midwest is filled to the brim with charm.
The best time to visit is during May - October months. You can come by for an outdoor adventure such as kayaking, hit the winery just out of town, or enjoy a meal that is the epitome of comfort food.
Don't forget to check out the 80-year-old swinging bridge if you are up for an adventure.
5. Beaufort, South Carolina
Photo credits: Charlotte Agenda
This is undoubtedly a gem of a town. Halfway between Charleston and Savannah, Beaufort is the perfect leave from the normal urban cities. Boasting a quiet antebellum charm, it's has a thriving art scene alone with a picturesque district.
Here you'll find all the best parts of South Carolina, including a saltwater lagoon, marshland, as well as miles of absolutely stunning beaches.
If you're a movie buff you might be excited to know that this town contains filming locations from Forrest Gump among others.
6. Orcas Island, Washington
Photo credits: Ivars
This one is for the nature lovers. We all need a change of scenery sometimes. Something green and calming to take our mind off the everyday humdrum of daily lives.
Orcas Island is the largest of the San Juan Islands and is an underrated vacation spot. It is covered all over with rugged forests and filled with beautiful beaches with quaint lighthouses, breathtaking waterfalls, and crystal-clear lakes.
Believe me, it might feel like Orcas Island is almost too good to be true.
7. San Antonio, Texas
Photo credits: Visit San Antonio
San Antonio has been overshadowed by its neighbor Austin for far too long. But in our opinion, it is one of the most underrated spots out there.
Home to the San Antonio Missions National Historic Park, which connects four gorgeous 18th-century Spanish missions along with a 10-mile hiking and biking trail that follows the San Antonio River. Free tours are offered at all 4 missions.
These missions are all active churches that still hold Sunday Mass. One, San Jose, even holds a unique mariachi service!
If that's not your scene, visit the shops and restaurants in the Pearl District, formerly a massive brewery complex. You will never be out of things to do in San Antonio.
8. Camden, Maine
Photo credits: Benjamin Williamson Photography
The Atlantic oceanside of Camden is one few tourist venture towards. Packed full of old New England charm, this is one place you don't want to miss. Home to famous authors Richard Russo and David McCullough, Camden boasts a rich dining and recreation scene.
Perfect for your next summer!
You can hike up Mt. Battie, which gives you an eagle's eye view of Camden Harbor and Penobscot Bay. Trust me, you're going to want to see this. You can opt for an offseason chairlift ride if you're not keen on hikes. For a change, take a quick dip in the Laite Memorial Beach to cool off.
Of course, no Maine voyage is complete without a lobster pound visit, and what better place for that other than Camden?
Filled with tons and tons of character, these are just some of the underrated vacation spots in the U.S for all traveler types.
Put them into your 2021 travel list and start planning your next travel adventure.
Have you visited any of these? Let me know in the comments below.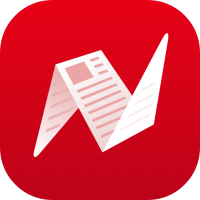 You might also like: