If you left your Christmas shopping list for the last minute again, take a deep breath because this article is going to save the day.
We know how stressful and expensive gift shopping can be, so we have compiled a list of gifts that are all under $30. The list is a short one but it contains something for everyone: from tech-savvy people to people who are into interior décor.
Photo by Kira auf der Heide on Unsplash
These last-minute gifts are going to save you in case you haven't bought anything for your loved ones yet. Plus, we like to think about everything, so you can easily find all of these gift ideas in the major supermarkets or even at Amazon if you prefer to do your shopping online.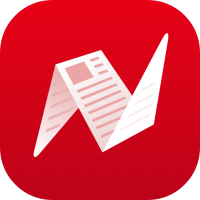 1. 4-in-1 Wireless Charging Dock Station
Photo credits: Amazon
This gift is perfect for those people who have a lot of gadgets that they use in their everyday life and need 1 dock to charge all their gadgets. The Powlaken 4-in-1 wireless charging station and similar ones are available at Amazon for only $29.99, which means that you will not have to go out there in the cold to get it.
2. Chocolate Cookies Gift Basket
Photo credits: Amazon
There is no one out there who can say no to a warm basket full of delicious cookies. The gift is perfect for people of all ages and the best part about it is that it costs only $24.99 and can be bought on Amazon or literally any supermarket.
If we may make a recommendation, Barnett's Fine Biscotti comes in 12 delicious flavors so that means that you have a plethora of choices to choose from.
3. OontZ Angle 3 Portable Bluetooth Speaker
Photo credits: Amazon
A compact yet powerful Bluetooth speaker that deserves the term portable. This is on our list for being so handy at parties of all kinds.
The best thing about this speaker is it's waterproof. Take it to the beach or put it near the bathtub, you've got all this freedom and accessibility in $30. Finding it isn't that hard, all you've got to do is Amazon it.
4. Manatea Silicone Tea Infuser
Photo credits: Amazon
This is the best tea infuser that you will get on the market because it has an easy-to-use design, silicone body, secure grip, and its charm is undeniable. If you plan to give this gift to a tea loving-soul, then they will appreciate the thought that you've put into it.
The Manatea Silicone Tea infuser costs only $14.99 and you can it on Amazon. Add a pack of their favorite tea blend and you're good to go.
5. Cold Beer Coats
Photo credits: Uncommon Goods
This gift is more on the adorable yet functional kind of gifts as these cute looking beer coats will keep your beers cold. You can easily get them on uncommongoods.com for $15 or find similar ones on Amazon.
This gift would be perfect for your beer-loving friends and they appreciate how much care about them and their cold brews.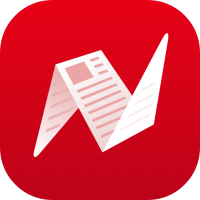 6. Menu Stand Décor
Photo credits: Etsy
If you are looking for a gift for someone who is into interior décor, then look no further than the Menu Stand Décor.
It allows you to post your favorite saying, quote or you could display your favorite picture on there. You can get the stand in different sizes and they will look all good.
The price of the menu stands décor is $23.50 and you can get them at etsy.com. Plus, it looks great in every home interior setting and certainly adds to the look and feel of the house.
7. Pizza Socks
Photo credits: Amazon
We all love Pizza and what better way to show our love for Pizza than to wear them as socks and always keep them on us at all times.
This gift is perfect for 2 reasons: number 1 is that it will keep you warm in this cold and harsh weather; number 2 is that it is a great gift for those who would love nothing more to eat pizza every single day.
You can buy these Pizza socks for $25.99 on Amazon.
8. A Year of Mindfulness: A 52-Week Guided Journal
Photo credits: Amazon
2020 has been harsh on everyone from people losing their jobs to losing their loved ones, it has been especially hard on everyone. And this could mean that we are all in need of help and reassurance, to help your loved ones, you can gift them this journal.
The journal takes the reader on a 52-week long journey of helping them find the answers to their emotions and thoughts. You can get this mindfulness journal for 22% off at $11.69 on Amazon right now.
9. Nylon Rucksack
Photo credits: Amazon
If the recipient of your gift is an always-on-the-go girl and has no time to stop for anything, then we highly recommended getting the nylon rucksack as it will help her organize all her stuff neatly in this bag.
This bag may not be big enough to hold stuff like a laptop, but it is designed to hold all the books and the makeup that she needs. It has six deep pockets that will surely be enough to help her carry her stuff. You can get the Nylon Rucksack on Amazon and is highly recommended by Amazon as well.
10. Expert Cocktail Shaker Home Bar Set
Photo credits: Amazon
What perfect way to celebrate Christmas than to put your bartending skills to use with this gift. This kit includes a 14-piece stainless steel kit with shaking tins, a flat bottle opener, double bar jigger, shot glasses, strainer, and six pour spouts.
This incredible kit is bound to bring out the bartender in everyone. You can get the expert cocktail shaker home bar set for $24.99 on Amazon.
In hopes that you find the best gift for your loved ones, we have compiled this list so you can find good last-minute Christmas gifts that get things done.
All of the above articles are under $30 and are readily available. Majority of them being on Amazon and Etsy make things further easier for you as all you've got to do is fetch the gift and present it to your loved ones on Christmas.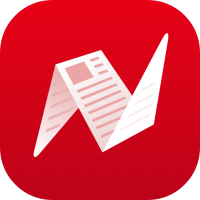 #nbholidaycheer