Introduction
Everyone has started from the bottom, and even the best anglers started as a newbie. If you are a beginner, intermediate, or an advance angler, here are seven tips that will help you put more fish in the boat!
Tip #1 Fish near bait
Let's go ahead and start with a simple one. If you want to catch more fish "Fish near the bait". Fishing, in essence, is presenting food to a hungry fish. Fish need to eat and they eat bait. Finding bait, and particularly structure, where bait like to hide out and be protected, will help you get that big fish.
If the fish finder is a blank screen of "NOTHINGNESS" chances are high that you will catch "NOTHING" which takes me to my second point.
Tip #2 Move and be Agile
MOVE! And be agile. Moving is your best friend when it comes to catching more fish. Most professional guides will NOT stay over a location that does not produce fish. They know from fishing, day in and day out, if the fish are not biting there they will be biting somewhere. They move until they find where the fish are biting.
Two-time central coast slam down champion Ricci Chavez told me after winning his second championship what his "secret" was to his success.
"I just keep on moving bro"
This is much harder for a Kayak Angler than a boater, but the concept remains the same. If a reef, a drop off, a ledge, an Eddie [Not this Eddie], or a clam bank isn't producing bites, move until you find one that does. Usually the area that produces bites shows signs of life, which leads me to my next point!
Tip#3 Look for birds, sea lions and signs of life
Look for signs of life. Marine animals have very keen natural instincts that we have lost over the years. They rely on these instincts to know when a feeding frenzy is imminent.
The pelicans, sea lions, sea gulls and dolphins are very attune to this change in the atmosphere that happens right before a bite breaks wide open. If they are clamoring -- it is for a good reason. Head over and find out what the fuss is all about. You may just find that GWS you have been looking for all your life. =P
Tip#4 Don't leave fish to find fish
Yes, I'm going to throw the conventional maritime wisdom here. Don't leave fish to find fish. I have made this mistake more times than I am willing to admit. If you happen to find a school of feeding fish, stay on top of them until they stop.
It is tempting to "FIND" bigger fish or a more productive area, but if the fish are biting why move??
Tip#5 Adapt and Change
Fish are particular. Trying to understand a fish is like trying to understand a woman. When you think you got them figured out, you quickly realize you don't!! Beg for mercy and throw yourself upon the leniency of the court!!! Chocolates and flowers are known remedies when things go south for us! Save those WAF points at all cost!!
So tip #5 Adapt and change!!
I've lost count how many times I've heard fisherman say
"Well that worked yesterday!!"
Change your lure
Change the bait
Change your line
Change your presentation
Change your trolling speed
Just Change something!
Do what it takes to get a bite and land the fish.
Tip#6 Stay over the fish, GPS and FF trail marks
I spend most of my fishing hours in search of finding the most productive area for the day. The productive area will usually have:
Bait fish
Current
Active marine life
Structure
Or a combination of the above. When these factors come together the bite can become WIDE OPEN. Mark the GPS location and keep working the area until the bite dies off. There is typically a "WINDOW" when the fish bite and a good fisherman will adapt, change and move to put himself in the best position to land the slugger. Beginners will rely more on luck than skill. They will "wait" for the bite, while experienced anglers will be proactive and "Find" the bite.
Tip#7 Believe and send out good vibes
If all else fails crack open an adult beverage and enjoy the day. Against all odds and the laundry list of chores that is waiting for you at home -- you are out fishing!! That is a victory in itself. A positive mindset, good vibes and a laid back attitude goes a long way in landing that big fish.
Conclusion
Consistently catching fish takes experience, patience, know-how and a little luck. Good anglers have these traits in spades, but these skills can be developed over the years. I hope these tips help you land that big fish of a lifetime!! Good luck and Tight lines -- TLA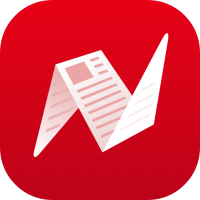 This is original content from NewsBreak's Creator Program. Join today to publish and share your own content.