The rumor mill doesn't stop with more Ben Simmons news today. Adrian Wojnarowski reported that trade talks surrounding the 76ers star could continue into the summer, with Daryl Morey commanding a steep asking price. While this is not new information, Woj did say that Ben Simmons and his agent Rich Paul are in step with a move elsewhere. This announcement is the first time stating that Ben Simmons would welcome a move from Philadelphia.
Several teams are pursuing the three-time all-star, including teams like the Raptors, Spurs, Pacers, Cavaliers, and numerous others. Some of the 76ers' proposed trades to other teams include four first-round picks and three pick swaps alongside another player from the Spurs. While another rejected offer was Kyle Lowry, OG Anunoby, Fred VanVleet, and the 4th pick from Toronto.
The 76ers met with Rich Paul regarding Ben Simmons' future earlier this summer following his poor playoff performance. The 2021 NBA Draft is tomorrow, and while a trade could be made, it seems likely any deal will need more time to materialize. It does seem more and more likely that Simmons has played his final game in Philadelphia. It'll be a busy few weeks for the Sixers, with the start of free agency on Monday and the NBA Summer League kicking off next Sunday, August 8th.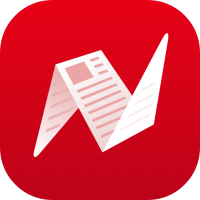 This is original content from NewsBreak's Creator Program. Join today to publish and share your own content. Follow The Liberty Line for around the clock coverage on all 5 major Philly sports.