Well, can't say I saw this one coming. The Flyers continue their spree to open free agency by signing the former Flyer himself, center Nate Thompson. The deal comes in at around 1-year/800k.
Nate Thompson is your typical veteran bottom-six center that is known for getting in the dirty areas and playing gritty. Chuck Fletcher formerly acquired Thompson during the trade deadline of the 2019-20 season. The majority of the fanbase wasn't too pleased with his play while he was here but if one thing is for certain he does have plenty of playoff experience. Thompson has appeared in the Stanley Cup Playoffs in 7 of the last 8 seasons with one of them being with the Flyers in the bubble.
We knew the Flyers were going to target a depth center in the market but to be quite frank I'm underwhelmed. Not that the depth center market was incredibly deep or anything I just feel like the Flyers could've gotten a bit more. The Flyers cap space now sits at around 8.01 million, and it's just a matter of if they want to re-up the RFAs and call it a day or if we have a spicy move in the chamber.
One thing is for sure, the Flyers keep making moves. Welcome back to Philadelphia, Nathan Thompson.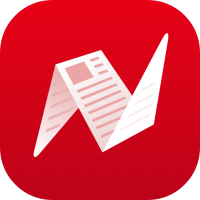 This is original content from NewsBreak's Creator Program. Join today to publish and share your own content. Follow The Liberty Line for around-the-clock coverage on all 5 major Philly sports.