Due to the covid-19 pandemic most industries were negatively impacted in some way or another. With the help of vaccines, the covid-19 pandemic has begun to wind down for the most part. Restrictions are being eased or removed altogether from most states, cities, and counties. Life should be returning to normal except there is problem, companies are having problems filling vacant position. The human resources industry has been uniquely affected by this worker shortage.
Why the worker shortage for employers
The worker shortage that has impacted the United States (US) economy were widely reported for industries like retail, restaurant, tourism, logistics and travel. In the news, many reported mass job hiring events that were once full, are now empty. Many employers are wondering why they cannot fill positions now. So, why the worker shortage? Here are a few reasons
· Another job
· Unemployment benefits
· Covid-19 worry
· Other reasons
Some job seekers may have found another position that they favor more over the last position. Some of these influences could be better wages, and benefits provided by the new employer. Some job seekers may have even decided to go school or start their own businesses.
Since 2020, the unemployment benefits that helped supplement workers, and their families during the pandemic lockdowns may have contributed to the worker shortage. In some cases, families brought in more income from unemployment benefits than wages with their employers.
As we near the end of the pandemic, many people still worry about the resurgence of the covid-19 virus and variations. This isn't necessary just blind paranoia as the world watches India and more potent covid-19 delta variant. Another worry of the pandemic is if another outbreak occurs and the government must shut down the economy. Which could translate into more layoffs and closures.
There are many other reasons due to employers not being able to fill positions. One of the biggest reasons for the worker shortage can be contributed to childcare. Even though the economy is starting to open back up, jobs like childcare are lagging behind to fill positions. This creates a trickle-down effect to other industries as most parents have to choose between staying at home with their kids or heading back out for work. Though this can be accomplished by working at home, most jobs do not have those capabilities, e.g. warehouse, retail, hospitality, restaurant, healthcare and other industries.
Human Resources
An industry that wasn't really talk about is Human Resources (HR). HR or more specifically, background check companies have a been impacted from the pandemic and subsequent "worker shortage". Did you know that 80% of companies in the US perform some type of background check? Yes, this means that the delivery drivers who deliver our food, and the waiters that serve it all go through a background check process.
This shortage of workers has had a cause and effect on the background check industry. Since positions aren't being filled how can employers request employment screening services.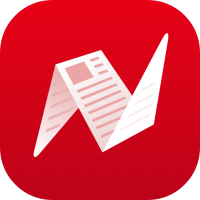 This is original content from NewsBreak's Creator Program. Join today to publish and share your own content.