CHARLOTTE, NC - Jamaican cuisine has something for everyone, from seafood enthusiasts to vegetarians. With warmer weather on the horizon, sit back and enjoy a fresh breeze while listening to the rhythm of Jamaican food in Charlotte.
Island Cuisine in 5332 Docia Crossing Rd., Suite A, Charlotte, NC 28269 opened in 2018, with unique dishes and a full bar. There are seven different patties, oxtail, curries, seafood dishes, and jerk chicken to choose from. Try one of their combination platters to sample a variety of meats and preparation styles. Finish your meal with gizzada or a slice of black rum cake, two authentic Jamaican desserts. Visit on a Friday or Saturday for their unique specials of jerk pork, BBQ chicken, fried chicken, and festivals (fried cornbread fritters). Check on their website to see the open hours https://www.islandcuisinecharlotte.com/.
2. Lawrence Caribbean Restaurant
Lawrence Caribbean Restaurant was opened in 2015 by Jamaican Gavin Lawrence. While their oxtails are famous, the flaky patties are not to be missed. Their menu includes jerk chicken, rotis, curries, and stews. On Fridays and Saturdays, they serve ackee and saltfish, Jamaica's national dish. You can wash it all down with Jamaican sodas, homemade sorrel juice, beer, and ginger beer. Just come to 3011 West Blvd., Charlotte, NC 28208 at 11 a.m. - 8 p.m.
Located at 9609 N Tryon St., Caribbean Hut is a popular Jamaican restaurant in Charlotte. Trevor Lewis, a chef from Jamaica, spent ten years looking for authentic Jamaican food in Charlotte. In 2010, Caribbean Hut was born. Lewis' creations were so popular that he had to move his business from the University area. Now, they have four different places. Caribbean Hut has one of Charlotte's largest Jamaican menus, with rotis, curry, tofu, fish, oxtails, patties, chicken, and sandwiches. Their callaloo roti is a unique menu item in Charlotte.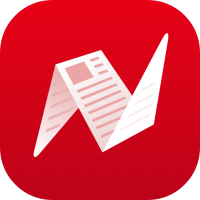 This is original content from NewsBreak's Creator Program. Join today to publish and share your own content.