CHARLOTTE, NC - Novant Health has a new hip preservation program that will treat the elusive hip impingement cases among people at the age of 20 to 45 years old. According to Landry Jarvis, an orthopedic surgeon at Novant Health, subtle hip impingement is hard to spot among people around those ages, especially if you are not treated by a hip preservation specialist.
Lucas Johnson, one of the program's patients, was 24 years old when he got diagnosed with femoroacetabular impingement (FAI), an improper bone development that caused a soft cartilage tear. An excruciating pain started to come to his right hip when he was training for a half marathon in the earlier stage of the COVID-19 pandemic. The numerous doctor's appointments he went through didn't give him a definitive answer of what might be the problem.
Only when he was referred to Jarvis that his hip problem can be properly handled. Jarvis fixed the hip problem with a minimally invasive procedure called a hip arthroscopy.
"When you think about hip surgery, most people picture their grandfather's hip replacement, but hip pain is more common than you think in young and middle-aged patients, and unfortunately too many have been misdiagnosed and told that they'll have to wait 20 years for a total hip replacement." said Javis.
Hip arthroscopy is far from a new procedure, it has been performed for years. However, the previously unavailable technologies rendered the procedure to be more precise, accurate, and less invasive.
After undergoing the procedure, Johnson was able to return home immediately on the same day, and a few more weeks of recovery let him continue his half marathon training.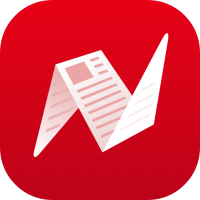 This is original content from NewsBreak's Creator Program. Join today to publish and share your own content.