CHARLOTTE, NC - Due to the rising COVID-19 cases, Blumenthal Performing Arts and Charlotte Center City Partners announced that the Charlotte SHOUT! festival will be postponed until 2022. The festival was initially scheduled to begin on September 17 through October 3.
This year's event was planned to once again feature the CLT DJ Battle, where talented DJs from Charlotte will compete against each other, as well as something new such as the Box Camera Exhibition from a Brazilian architect and photographer, Aguinaldo Junior.
"We are working with each artist and project to determine which may continue as planned, and which need to be postponed. Beyond evaluating safety, some artists are changing their tour plans. We are grateful for everyone's patience." stated SHOUT! official instagram account in response to public questions on social media.
The majority of events included the festival are postponed, however, some separate events will still follow the initial plan. Individuals who have already purchased the tickets will be informed about the postponements, cancellations, and refunds.
Charlotte is Creative, the festival's content partner, backed the decision made by Charlotte SHOUT!, considering the low vaccinations and high infection rates in Mecklenburg County.
"We had great plans for Charlotte SHOUT! 2021 that are just going to have to wait a little longer, count on us to be back when circumstances are right to safely host a great arts festival and community celebration." said Tom Gabbard, Blumenthal Performing Arts CEO.
A new date for the festival has not yet been arranged. Charlotte is Creative will share updates on the festival through social media feeds, website, and the weekly newsletter as they unveil.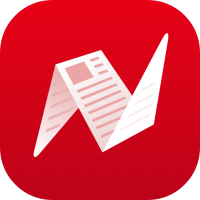 This is original content from NewsBreak's Creator Program. Join today to publish and share your own content.