CHARLOTTE, NC- Air quality is important for your health. When we breathe polluted air, the pollutants molecules will get into our lungs, enter the body, and could bring some of the bad impacts to our health.
Monitoring air quality in your environment is the first thing you need to do to ensure you breathe clean air and maintain your health. The City of Charlotte government has curated several ways in keeping the air clean and healthy for everyone.
1. Monitor your air quality
Residents of Charlotte can monitor the air quality in their locations by visiting the AirNow website. Charlotteans can enter their zip code and get the status of the air quality around them. The Air Quality Index or AQI will give information about the amount of particle pollution that may be harmful to the heart and lungs. The status will be helpful information for you to plan any outdoor activities
2. Staying healthy under poor air quality
If the AQI reveals poor air quality in your surrounding, make sure to take some precautions to protect your health. If possible, limit any outdoor activities and find a room that can be closed off from outside air. You can also try using a portable air cleaner. If you must go outside and drive, make sure to turn the air vents to re-circulation mode.
3. Doing good for your environment
In addition to monitoring, you can contribute to cleaner air quality in your environment. Choose a cleaner commute to reduce air pollution by taking carpool, using public transportation, biking, or walking when possible. Avoid using gas-powered lawn and other garden equipment. When the air quality is bad, avoid burning leaves, trash, and other materials.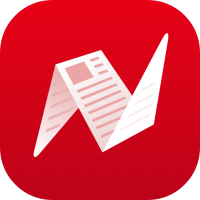 This is original content from NewsBreak's Creator Program. Join today to publish and share your own content.