CHARLOTTE, NC- Going to a doctor for a medical checkup in times of pandemic may be tricky considering the exposure to COVID-19 as you get outside. Novant Health Provides virtual home care for Charlotteans who wants to seek medical advice from the comfort of their home.
Allergies, headaches, and colds can't wait until we have enough time to visit the doctor. To make medical services easy to reach for residents of Charlotte, Novant Health offers a menu of virtual care options that let you seek medical help via the internet.
1. Video Visits
For minor illnesses such as cough, sore throat, or rash, you can just grab your phone to talk to a doctor. Novant Health provides MyChart tool for patients who want to access medical advice by video-call, available free of charge. There are two video visits available, the on-demand video visits allow you to see a Novant health Provider with various wait times, generally within 30 minutes, and Scheduled video visits depending on the availability of the doctors.
2. TytoHome
Novant Health provides a lightweight, portable medical exam kit that allows doctors to perform more detailed virtual exams by using TytoHome. The app will give you an interface between the exam kit and your smartphone in which you can collect and send information about symptoms to the professionals. Features in TytoHome include a pulse oximeter for blood oxygen data and an upper arm blood pressure monitor powered by Bluetooth wireless.
3. E-visits
By accessing E-visits, you can describe your symptoms in an electronic questionnaire. After filling in and submitting your applications, the health provider will diagnose your condition and prescribe suitable medical advice or medicines.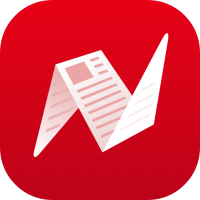 This is original content from NewsBreak's Creator Program. Join today to publish and share your own content.