CHARLOTTE, NC- The rising temperature in Charlotte this summer has the potential to bring a chance of thunderstorms and natural disasters. Residents are encouraged to stay informed by accessing several weather resources.
Staying informed is one of the essential things in disaster mitigation. When individuals get informed about the latest condition of weather, they can make decisions on how to prepare and mitigate potential natural disasters. Charlotte-Mecklenburg Emergency Management Office has curated these weather resources to keep Charlotteans staying informed.
1. Rainfall and Stream-level data
Residents of Charlotte can get the latest rainfall and stream-level data by accessing The Charlotte-Mecklenburg Flood Information and Notification System or FINS. Residents are encouraged to visit FINS website regularly to check the rainfall and stream height information for the past 12-72 hours.
Charlotte-Mecklenburg Storm Water Services has been partnering with the United States Department of Homeland Security Science and Technology Directorate to place 100 flood sensors distributed across the Charlotte area. These sensors will be integrated with the FINS system to produce real-time maps to help residents prepare for potential floods during heavy rain.
2. CharMeck Alerts
Residents can also sign up for Char-Meck Alerts Notification System. This system will give users notifications via phone call, text, push notifications, or email about potential emergency situations. Users can decide what types of alerts they would like to receive. Alerts are geographically targeted and related to local government services.
3. Getting Flood insurance
In addition to staying informed about potential disasters, residents are also advised to protect their properties by getting flood insurance. Homeowners or renters can sign up for National Flood Insurance Program as traditional insurance policies don't cover flooding.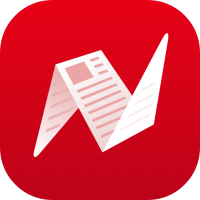 This is original content from NewsBreak's Creator Program. Join today to publish and share your own content.