CHARLOTTE, NC- Chilling in a coffee shop may be the only activity you need to do this weekend in order to unwind from the mundane routine. Check out these coffee shops in Charlotte that will not only give you a flavorful caffeine kick but also a peaceful mind.
Charlotte offers a lot of coffee shops from the artisan store to the local brew. If you are in the mood for something quiet and sip a cup of coffee on your own, take a look at these 3 coffee shops in Charlotte.
1. Not Just Coffee at 7th Street Market
Location: 224 E 7th St.
Just like its name, Not Just Coffee offers more than just a variety of coffee selections. Alongside choosing your favorite cup of Americano, latte, or cold brew, you can also fill your tummy with their breakfast menu including avocado toast, granola, or waffle. You can also spend your lunchtime here by tasting their BLTA made from Benton's bacon, avocado, lettuce, and tomato or their tuna melt made from Ortiz tuna and local greens.
Location: 416 E 36th St.
If you are looking for some artisan curated coffee, Summit Coffee may be the answer. This certified organic coffee roaster offers a wide variety of coffee to choose from. You can choose your coffee based on the roast level, toasting notes, and bean regions. If you want to brew your coffee from home, visit their online store where you can choose your favorite coffee beans and teas.
Location: 2620 Tuckaseegeee Rd.
If you are looking for a place to catch up with old friends, Enderly Coffee Company may be the perfect destination. This local coffee shop has a warm yet quiet vibe with friendly service from the barista. All of the staff in this shop are SCA certified roasters and SCA certified barista to serve you a good cup of coffee.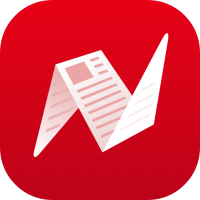 This is original content from NewsBreak's Creator Program. Join today to publish and share your own content.