CHARLOTTE, NC - Charlotte's farmer's markets bloom as the days lengthen and temperatures rise, showcasing North Carolina's agricultural bounty. Many markets also highlight many local artisans who call the part of North Carolina home. Here are four markets in Charlotte for you to visit to get fresh goodies:
1. Charlotte Regional Farmers Market
The N.C. Department of Agriculture operates four farmers markets, the largest being the Charlotte Regional Farmers Market. Fresh produce, meat, plants, eggs, baked goods, and seafood are available at this market. Some produce vendors offer products grown outside of North Carolina to provide a wider variety, such as pineapple and tropical fruits. On Saturday mornings, Building A is a great place to find fresh local produce. It is located at 1801 Yorkmont Rd. on Tuesday - Saturday: 8 a.m. – 6 p.m and Sunday: 12 p.m. – 6 p.m.
2. Kings Drive Farmers Market (Simpson's Produce)
Located at 938 S Kings Dr., since April - October 2021, this market is open on Tuesday: 6 a.m. – 5 p.m., Friday: 6 a.m. – 7 p.m., and Saturday: 6 a.m. – 3 p.m. Kings Drive Farmers Market is one of Charlotte's most visible farmers markets. The market sells fresh produce, sauces, seafood, jellies, eggs, meat, honey, jams, and baked goods. While most of the produce is grown in North Carolina, some are imported to create a complete product line.
3. Mecklenburg County Farmers Market
The Mecklenburg County Farmers Market is the only market in Charlotte open seven days a week, year-round. The year-round market, between Carolinas Medical Center, offers fresh produce from Dale's farm. You can also find jams, meat, jellies, sauces, grits, pickles, cheese, eggs, baked goods and other prepared foods. Located at 1515 Harding Place, Monday-Friday: 9 a.m. – 6 p.m, Saturday: 7 a.m. – 3 p.m., and Sunday: 12 p.m. – 5 p.m.
4. South End Market at Atherton
Located at 235 W Tremont Ave, they also open year-round on Saturdays 8 a.m. – 1 p.m. This producer-only market has been serving North Carolina delicacies since 2010. The market has evolved and is now an open-air market next to the light rail. The market has over 17 vendors selling prepared foods, seafood, cheese, meat, baked goods, and other items. You can find locally made hand-poured candles, cocktail syrups, crocheted items, CBD products, skin and hair care products, and even stuff for your pets need.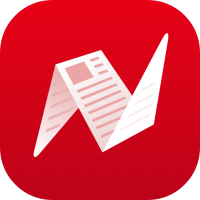 This is original content from NewsBreak's Creator Program. Join today to publish and share your own content.