CHARLOTTE, NC - Vegetarian and vegan food is for everyone. Recent food science advancements have given rise to convincing plant-based meat alternatives, allowing restaurants to offer more than just salads and tofu.
Here are some of the favourite vegetarian and vegan restaurants in Charlotte:
1. Veltree
Since 2018, Veltree serves vegan soul food in the university region. The dining room offers menu items including chicken and waffles, shrimp boys, crabcakes, fried chicken drumsticks and chicken sandwiches from Un-Popeye. In Hollywood, Chef Velvet Jacobs just built a sibling restaurant, The Vtree, that brings a taste of vegan soul food to the west. Check out their Instagram for their whole menu and chef specials. Just come to 7945 North Tryon St, Site #110, Charlotte, NC 28262.
2. Fern, Flavors from the Garden
Located at 1419 East Boulevard, Charlotte, NC 28203, Fern has been one of Charlotte's leading vegetarian food restaurants since 2011. Fern is located in Dilworth and boasts an inviting ambience, an enticing dining room, an outside patio and a full bar with distinctive cocktails. Though the beautifully designed menu may be smaller than elsewhere, the taste is not, and both meat lovers and non-meat eaters recognize it. Stay up to date with their offers and new seasonal menu items on their social media platforms.
3. Oh My Soul
The fast-casual, fully vegan eatery Oh My Soul is in a lively, blue bungalow on North Davidson Street in NoDa. It is located at 3046 North Davidson St, Charlotte, NC 28205. The enclosed backyard has been converted to a pet-friendly courtyard with picnic and bistro tables, fireplaces and a bar with a limited interior sitting area. The menu includes all kinds of ribs, burgers, waffles and even a few South African meals to the homeland of Tallulah Duffin's owner. If you have no time to eat, visit their café and pastry counter with fresh juices, smoothies and milkshakes.
4. Plant Joy
Come to the newest food stall in Camp North End is a vegan idea, Plant Joy at 1801 North Graham St., Charlotte, NC 28206. Plant Joy is a startup from the owners of Nourish Charlotte, a vegan food supplier, Erik Berns and Julia Simon. Plant Joy was christened in November 2020 and offers a vivid menu of the Mediterranean with products such as falafel mountain (falafel nachos), socca and salads (chickpea and kale crepe) also rainbow dish (flavoured hummus with toasted green sourdough bread).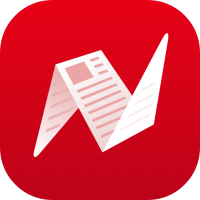 This is original content from NewsBreak's Creator Program. Join today to publish and share your own content.