CHARLOTTE, NC - Whether you're searching for a family fun day or a creative dating idea, apple picking may be enjoyed by anybody. North Carolina has hundreds of wonderful garden trees to explore, and we have the scoop around Charlotte for the top apple picking sites.
This is again the time of year, the time of apple picking. Unfortunately, there has been limited late freezing in North Carolina. But don't worry, this year there are still apples to pick!
Grandad's Apples are offering the opportunity to select your apples this year. They continue to provide more than 30 different varieties of apples that may be purchased pre-picked. Their bakery is open the same hours as the farm, and the farm is open seven days a week from 8 a.m to 6 p.m. While you're there, don't forget to sample their delectable pastries and refreshing apple cider! It is located at 2951 Chimney Rock Road. Hendersonville, NC 28792.
Located at 187 Garren Road. Hendersonville, NC 28792, you may spend an entire weekend at Justus Orchard, a fourth-generation garden and farm on the picturesque western North Carolina Mountains. In mid-August, Justus Farm opens the Apple Shed and Bakery, where U-picked apples with ready-to-buy pre-picked and a NEU bakery with apple cider doughnuts, homemade fried apple cakes, apple bread, cider slushies, caramels, and more. Don't forget to take your kids on the Cow Train for a ride and visit the farm animals on weekends.
This Hendersonville property is a mountain farm of the third generation. Their U-Picking orchard is open on Sundays in September (after Labor Day) and October, just from 1 p.m. to 5 p.m. You can pick up 16 distinct sorts, including Honeycrisp, Crimson Crisp, Gold Rush and Gala while growing over 40 new apples. Is it not possible to make it on a Sunday? You can still acquire pre-selected apples on Wednesdays and Saturdays in farmers' markets. For information, visit their Facebook page.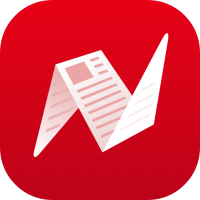 This is original content from NewsBreak's Creator Program. Join today to publish and share your own content.