CHARLOTTE, NC - Among a rise in interest for outdoor, conveniently accessible meals, Charlotte food trucks serve everything from traditional comfort cuisine to authentic family recipes and refreshing snacks throughout Queen City, whether you're looking for a quick bite, a Food Network, or a "Great-Food-Truck-Race" adventure.
If you're hungry, here's where to go:
Bayou Betty may be one of Charlotte's newest trucks, but it's also one of its most unusual. Bayou Betty provides po'boys with authentically delicious staples like a fried alligator, oysters, shrimp, fish, and even cauliflower for vegans. They'll also always have plenty of hot balls. Bayou Betty's balls aren't for the faint of heart; they're large enough to divide and served atop a nest of thinly sliced onion rings. If you want, you can look at their schedule on Instagram.
- Sandra Lee's Country Kitchen
Established initially as a catering firm by Charlottean Willie Walters, Sandra Lee's Country Kitchen has since evolved into a destination for Southern fares such as shrimp and grits, chicken bog, and banana pudding. You can Follow Sandra Lee's Country Kitchen on Facebook or Instagram for the chef specials and upcoming schedule.
Are you looking for Thai food? Deejai Food Truck is a go-to destination for authentic Thai cuisine such as pad Thai, lo mein, yellow curry, and other dishes, among other things. They have the best spicy basil chicken for only $12.99. You can check on their schedule on their Facebook page.
And, if you're looking for some healthy foods, you can choose Chickpeasy. Born out of a desire to make people happy via good food, Chickpeasy on Wheels creates dishes influenced by classic Mediterranean cuisine but are given a modern touch by the owner. They have cucumber salad, grilled shrimp, also chicken tenderloin, and all of the menus are less than $15. Just find their schedule on Facebook.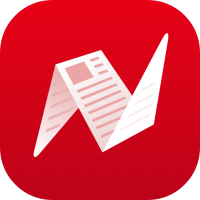 This is original content from NewsBreak's Creator Program. Join today to publish and share your own content.