CHARLOTTE, NC - There are hectic after-school hours. Your child may have things to complete, and you need an hour or two each day of family time. But, you don't want to spend a lot of money, and you want to spill over to school what happens during that period. Well, here are three enjoyable and affordable ways to spend your children time after school:
- Reading
Active reading is read with your child, and using the active reading ABCs: Ask questions, build vocabulary and make connections. Children of school age who can read on their own should be consulted. Reading aloud involves children in books that they cannot read alone, builds up vocabulary, and broadens reading experiences. Active reading with your child helps them develop a more vital ability to comprehend what they read. With your help, they'll learn vocabulary and thinking skills for school.
- Play Outside
This is not about structure but about racing around the neighbourhood or digging a hole in the garden. Gather the neighbourhood children for a game of kick-the-can, or let your children run wild in the yard with shovels and buckets of water.
Executive function abilities assist us in communicating, planning, prioritizing, and accomplishing tasks. Consider the abilities that children develop when they play together or when they construct and implement a plan. When students have a school project to do, executive functioning skills make it significantly easier.
- Build Background Knowledge
Background knowledge refers to all of the information that your child has acquired via their experiences. Visit museums and art galleries together, see plays together, and participate in hands-on activities.
Your child's background knowledge aids in their comprehension of what they read, particularly nonfiction. Consider it the glue that connects new and old information, allowing your child to comprehend better new concepts encountered in school.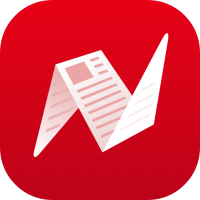 This is original content from NewsBreak's Creator Program. Join today to publish and share your own content.