GASTONIA, NC – Eating greens is not always that bad. If you are looking for a place that serves vegetarian and vegan meals with good taste, you might want to visit Sprouts Cafe.
Sprouts Cafe is located at 1012 S. New Hope Road and serves from Tuesday-Sunday at 10 a.m. They serve wraps, sandwiches, and flatbreads with natural and fresh vegetables. They even grow some of the ingredients themselves at the Sprouts Garden.
For brunch, Sprouts Cafe is only available on Friday, Saturday, and Sunday. The place also has daily's specials that are available for take-out and delivery too. One of the vegan special menus is the Vegan Gyro that is made with slow-cooked jack fruit in a pita and topped with vegan cheese and other flavorful vegan ingredients.
Sprouts Cafe also serves vegan and gluten-free desserts so that you can taste the sweetness without feeling guilty. Some of the dessert menus are Mint Coconut Ice Cream Bars and Vegan Chocolate Cake.
The place is also known for its vegan bakery. Many desserts such as cakes, muffins, pies, and even birthday cakes are available to order. Most of the desserts are made with gluten-free ingredients. However, customers should place an advance order (1-2 days prior) for the desserts. Orders can be made by simply filling the order form on the website. Customers can also put customized notes or requests for their orders.
Apart from serving meals individually, Sprouts Cafe is also available for catering that serves traditional, vegan, or vegetarian menus. The catering menu includes some platters, fruit bowls, protein, salads, and many more. Further details of the menu and catering reservation can be done through their website.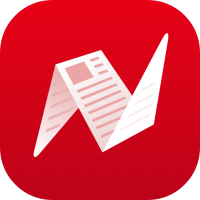 This is original content from NewsBreak's Creator Program. Join today to publish and share your own content.