WAXHAW, NC – Have you ever heard the story about Matthew Zarillo? A child with special needs whose struggle story inspired the founding of Matthew's Helping Hands.
Matthew came into the Zarillo family in 2005. He was a child who was full of love and cheerfulness towards those around him. Unfortunately, he was diagnosed with autism and epilepsy at the age of two. However, Matthew was still able to adapt well with the help of his family, teacher, and therapists. At the age of ten, he passed away after seizures and complications.
Inspired by Matthew's story, this organization was founded to make a positive impact in the lives of children with Autism Spectrum Disorder and other special needs. Matthew's Helping Hand hopes that they can help kids with autism and other special needs to experience social, recreational, and therapeutic activities.
Matthews Helping Hands has several events and projects, one of them is known as the Fill a Bucket project. The concept of this project is inspired by "Have You Filled The Bucket Today?", a book by Carol McCloud. It is explained that we carry an invisible bucket to store our feelings. We can also fill the bucket by doing good or bad things that will hurt others.
Apart from commemorating the late Matthew, this project also aims to encourage anyone to spread kindness to others. To run the project, this organization made some simple games such as "30 days bucket filling pledge sheet" to track your bucket filling, "bucket filling from A-Z checklist" a list of ways you can fill someone's bucket, "online jigsaw puzzle", "word search", and crosswords. If you are interested to join the project, you can check their website to get the printable Matthew's Helping Hand bucket filler slips.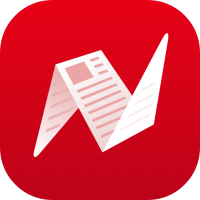 This is original content from NewsBreak's Creator Program. Join today to publish and share your own content.