CHARLOTTE, NC - Cape Lookout National Seashore in North Carolina provides a prime nesting ground for the Black Skimmer species. However, The most recent census from the North Carolina Colonial Waterbird reported a significant 62 percent decline in skimmer nest numbers from 842 in 2014 to 323 in 2020. Biologists are still trying to identify the cause, this time through tracking the birds movements.
On one August morning, Lindsay Addison, a Coastal Biologist at Audubon, attached the tracking device, which takes the form of a plastic and metal band, to one baby Black Skimmer.
"They get a little excited at first," said Addison. "But it doesn't take long once they settle down. And now that this guy is banded, we'll be able to keep tabs on where it travels, whether it heads to South Carolina or migrates all the way to Florida."
Along with the NC Wildlife Resources Commission, Addison has attached the tracking device to over 350 skimmers on the North Carolina coast in the last three years. Tracking the skimmers' movements would allow biologists to identify the cause of the birds' nest decline in North Carolina and somewhere else.
"It would be really helpful to know where they move after nesting. Do they winter locally? Do they winter internationally? We want to learn how Cape Lookout's skimmer colonies fit into the larger picture for these birds." said the supervisory biologist at Cape Lookout National Seashore, Jon Atlman.
To date, biologists have discovered that protecting the North Carolina coast is central to preserving skimmers population as it serves as a staging ground for the birds during their migration.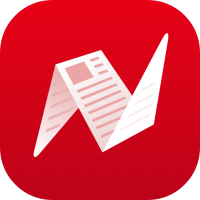 This is original content from NewsBreak's Creator Program. Join today to publish and share your own content.