CHARLOTTE, NC - Preparing students return to school is especially hard amidst this prolonged COVID-19 pandemic. Moreover, many students are impacted economically that it can be hard for them to continue pursuing their degrees. In light of that, higher education institutions in the Charlotte Region have launched initiatives in order to support their students.
To ensure the safety of students and all campus members, Johnson C. Smith University (JSCU) issued mandatory masks wearing and vaccinations. JSCU also presented students with scholarships and the technology to do remote learning when in-person learning was still out of option.
Last month, JSCU launched a program that provided pay off to any outstanding balances for students between March 2020 through June 2021 to ease the economic distress from COVID-19 pandemic.
For this Fall semester, UNC Charlotte (UNCC) is back to full operation. The University focuses on getting as many students, staff, and employees to receive vaccines to curb the spread of COVID-19 and to prevent any further restriction. UNCC regularly offers on-campus vaccination clinic, and will further its wastewater testing program.
As of August 26, UNCC reported 84 percent vaccination rate of employees, and 71 percent of students. The remaining unvaccinated students and employees are required to undergo weekly testing.
Central Piedmont Community College (CPCC) provides career training and guidance for adult learners planning to start a new career due to the pandemic. Moreover, CPCC is reaching out to students who have ceased coming to school amidst the pandemic.
CPCC encouraged all 2021 Charlotte Mecklenburg Schools graduates to apply for the Longleaf Grant, and provided additional $2 million in scholarships.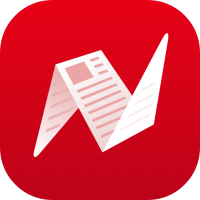 This is original content from NewsBreak's Creator Program. Join today to publish and share your own content.