CHARLOTTE, NC - Charlotte-Mecklenburg community members are invited to join the information and feedback session of the 2025 Charlotte-Mecklenburg Housing & Homelessness Strategy (CMHHS). The session will be held on August 31, from 12 p.m to 1:30 p.m.
On any given night, 3,000 people in Charlotte-Mecklenburg are undergoing homelessness both in sheltered and unsheltered places. Moreover, due to the COVID-19 pandemic, housing instability rate has increased among households.
CMHHS was launched in April 2021, with more than 250 individuals and 115 organizations contributed in the planning and development stage. It is the first comprehensive initiative to tackle housing instability and homelessness in the Charlotte Region. With supports from public, private, and nonprofit organizations, CMHH's will work to significantly reduce homelessness in Charlotte-Mecklenburg and to give every individual access to affordable, permanent housing, and the resources to retain it
"Although the road ahead will be challenging, we believe that our shared vision is achievable. And to fully realize this vision, we ask that each and every one of us fully lean into this commitment." stated Cathy Bessant, CMHHS Co-Chairs, Chief Operations and Technology Officer at Bank of America, and Eugene A. Woods, President and CEO of Atrium Health.
Since May 2021, nine workstreams have been working to produce recommendations based on research and best practices. Four workstreams are focusing on the four main impact areas of the strategic plan which include prevention, temporary housing, permanent affordable housing, and cross-sector supports, while the other five are focusing on how the plan will be carried out.
Participants in the information and feedback session will be provided with information about CMHHS's milestones, and further efforts, summary of draft initiatives, and opportunity to give feedback on the initiative. The session will be conducted virtually via Zoom application.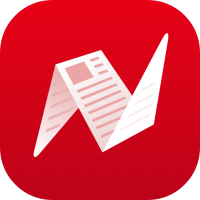 This is original content from NewsBreak's Creator Program. Join today to publish and share your own content.