CHARLOTTE, NC- Charlotte Area Transport System announced the CityLYNX Gold Line Streetcar will be open for passenger service starting next week. The streetcar will be fare-free for 6 months from the first opening.
CATS will launch the new CityLYNX Gold Line Streetcar on Monday, August 30. Starting from Monday, the streetcar is free for passengers until January 2022.
The streetcar will operate every 20 minutes starting from 5 AM to 2 AM. The CityLYNX Gold Line Streetcar operates seven days a week to provide Charlotteans with new and easy transportation options.
Previously, CATS has been testing the streetcars on the alignment from August 23 through August 29. The testing is conducted in the same operating hours to simulate passenger service. After finishing the simulation, the streetcar will finally be ready to take passengers to their destinations.
The CityLYNX will be operated on a fleet of five modern streetcar vehicles. The streetcar is designed with Siemens hybrid technology to provide a fast and convenient trip to passengers.
The streetcar will operate off-wire through Uptown while maintaining a catenary-free zone. CATS will continue the streetcar project by extending the tracks by 2.5 miles on the east and west ends of the line. This extension will connect the Historic West End to the Elizabeth neighborhood via the uptown Charlotte route. The project will take several months to complete. The project contractor is now completing punch list items including roadway and sidewalk work.
Due to the new operating vehicle, CATS advises all Charlotteans to be familiar with CityLYNX Gold Line streetcar's signage. Those who drive, bike, walk, or live near the streetcar alignment are advised to learn the rules of streetcar safety. The streetcar will continue to use horns and bells as means of communication with pedestrians and motorists during operation hours. All motorists must follow the streetcar signage to avoid any accident.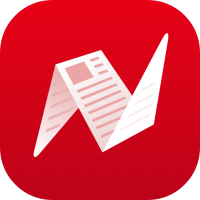 This is original content from NewsBreak's Creator Program. Join today to publish and share your own content.