CHARLOTTE, NC - The 2020 Decennial Census recorded a 16.3 growth in the Charlotte Region, with Mecklenburg, Cabarrus, York, and Lancaster counties experiencing the fastest growth. The growth in the Charlotte Region surpassed North Carolina (9.5%), South Carolina (10.7%), and the country's overall growth (7.4%).
The growth was in line with other metro areas, especially in the Southern and Western regions. The growth was not evenly distributed, however, for nearly half of the counties, mostly in rural areas, in North Carolina and South Carolina experienced populations decrease.
The growth will give Charlotte Region the upper hand when it comes to workforce availability. Moreover, workforce availablity is one of the most determining factors in most companies' plans to expand to new location. Combined with the increasing labor competition, populations growth in Charlotte Region is expected to bring companies' expansion into the region.
The U.S. Census Bureau carries out a census to assess the number of people living in the United States every 10 years. The data from the decennial census are applied to distribute the number of seats every state has in the U.S. House of Representatives, the initial legal purpose of the decennial census proposed by the Nation's Founders. The U.S. Constitution requires the distribution of representatives among the states to be conducted every 10 years.
The first U.S. census was carried out in 1790 during the first term of George Washington presidency, and led by the then Secretary of State, Thomas Jefferson. The census recorded 3,929,625 population in the United States, and the Congress distributed 105 seats among 15 states based on the census data.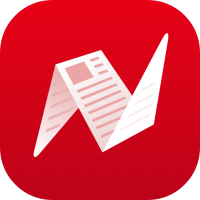 This is original content from NewsBreak's Creator Program. Join today to publish and share your own content.